If you're a Great Dane lover, you probably love seeing their adorable pictures. Here are the 10 most adorable Great Dane pictures that will make your day.
Great Dane Pictures
We've got 10 adorable Great Dane pictures for you!
If you'd like to submit your own, be sure to click here.
One: Doc Enjoying The Sun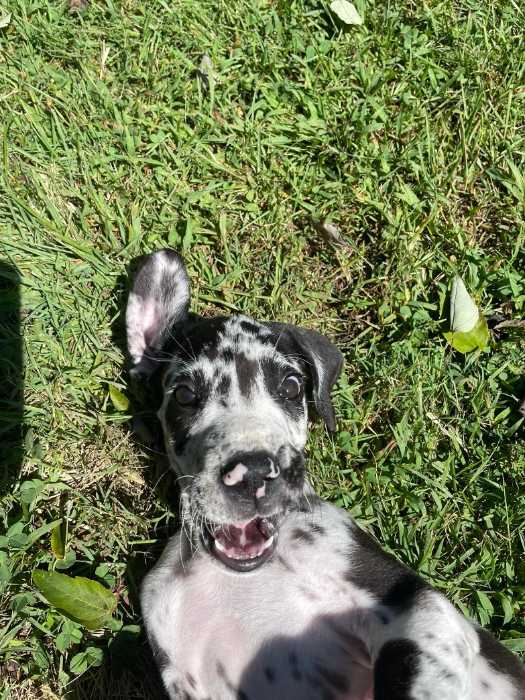 Sweet Doc is as happy as can be in the grass! He probably thinks it feels good to rub his back on the ground!
Two:  Lexi and Rayna are out for a walk!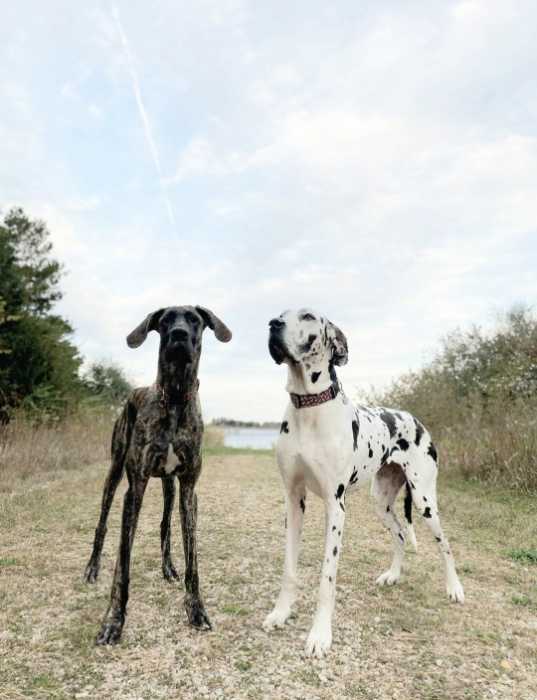 Great Danes love to go for walks , and Lexi and Rayna are no different! They look like they're having a blast exploring the outdoors together.
Three: This pup taking a walk with her hooman: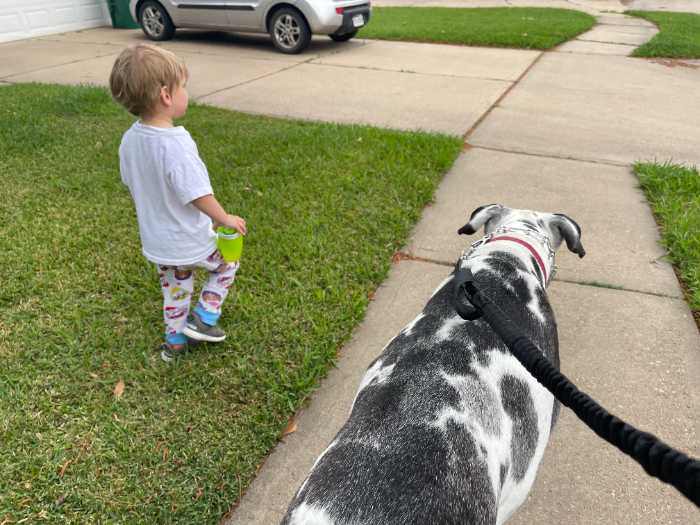 Harleigh is a senior Great Dane, but she doesn't let that hold her back. When her tiny Hooman calls her for a walk, she is ready!
Four: Viola Sunbathing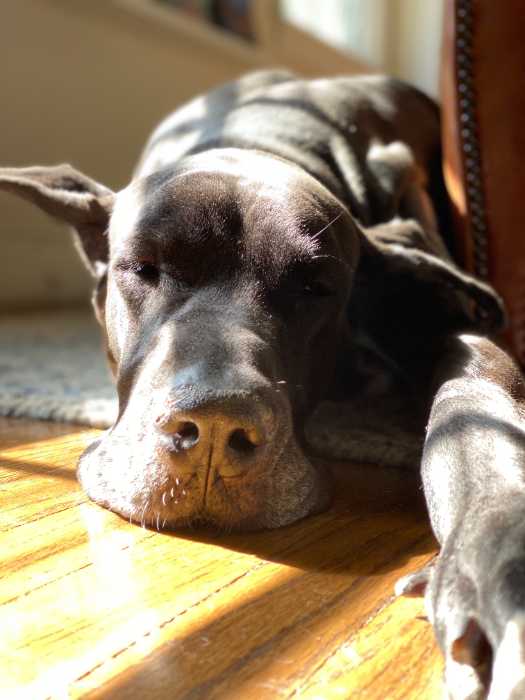 What better way to spend your day than soaking up some sun? Viola looks like she is enjoying every minute of it!
Five: Figaro In His New Home
Fig looks so proud to have found his forever home!
By the looks of his paws, he is going to be a big boy!
Six: Gigi Gets Spinal Surgery
Gigi had spinal surgery after she was diagnosed with Wobblers Syndrome, but she isn't letting that hold her back from her beauty!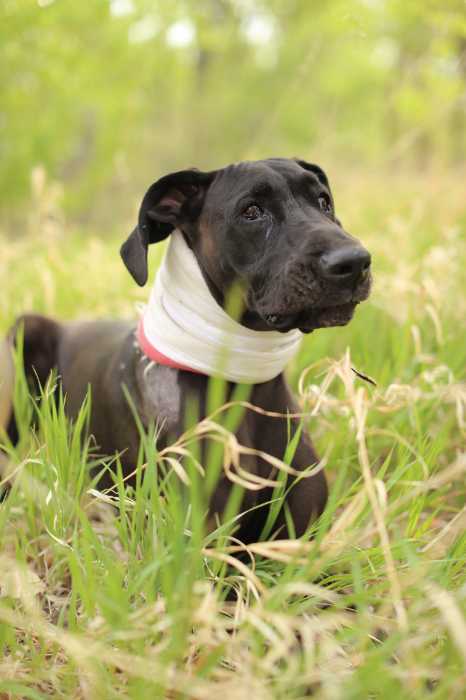 Her cast will help keep her neck supported while she recovers!
Seven: Hugs for Mama!
Great Dane hugs are the best kind of hugs!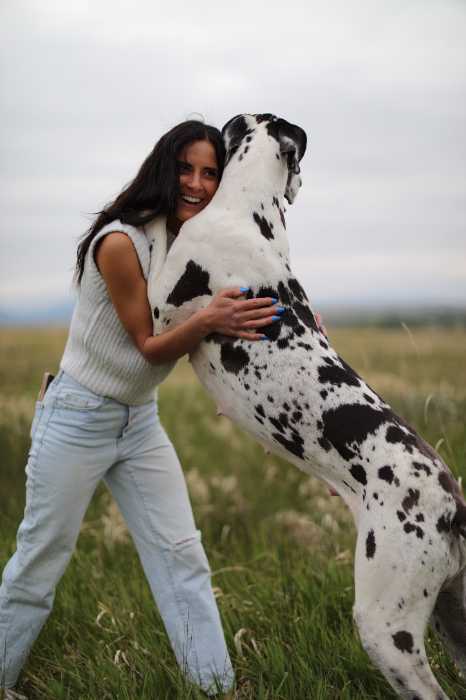 Great Danes can stand up to be taller than their owners!
Eight: Banksy Has Dinner On Her Mind
Sometimes all you can think about is what's on the menu!
If you have a Great Dane, you know one thing is for sure- they LOVE to eat!
Nine: Playing In The Mud Is TOO MUCH FUN!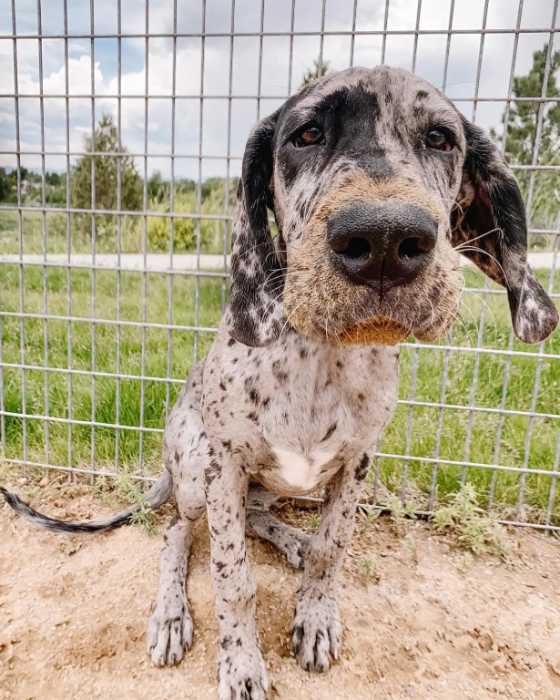 WOOPS! I was having too much fun, I didn't even realize I was making a mess.
TEN: Larry Enjoys the Garbage
"Why do humans always ask questions they already know the answer to. YES Mum I was in the garbage." –Larrygreatdane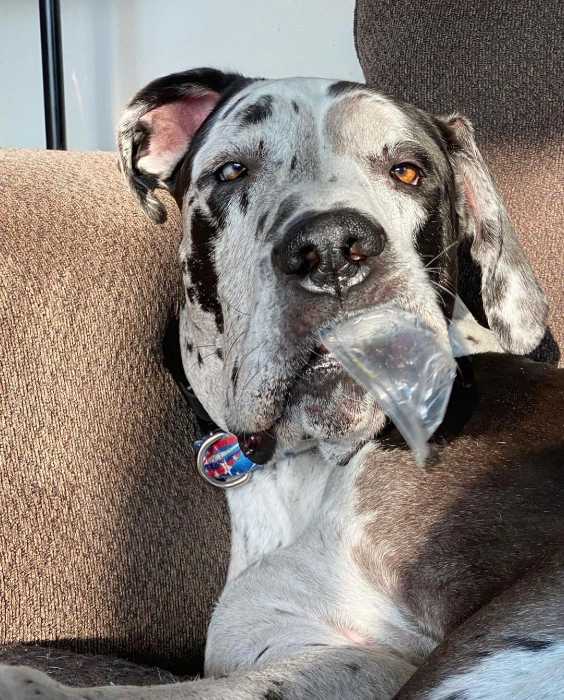 Great Danes are funny, wild and crazy, but they bring so much joy to our lives!
Check back often for more fun photos!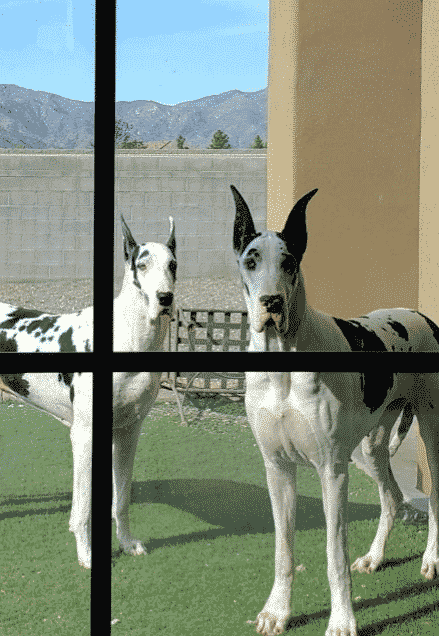 JOIN OUR COMMUNITY
Do you like modern positive+balanced off-leash dog training, science-based information, life with Danes, educated ownership and chatting with other like-minded people?
Join our growing Facebook group!