I recently splurged on a Bissell Bark Bath for my Great Danes and literally RAN to the blog to tell you about it. If you are considering options for bathing your Great Dane, this Bark Bath review is a must-read.
I'm a big fan of letting my Danes play in the mud and run around outside; but it comes with the added headache of keeping my house clean, too. I purchased the Bark Bath by Bissell for two reasons:
I wanted to easily remove irritants such as pollen, sand, and dirt that were causing my male Dane to itch
Our newly renovated shower doesn't have enough water pressure to get my dogs clean (unfortunately)
Does the Bissell Bark Bath work to get a dog clean? Are dogs afraid of their Bark Bath? Let's dig in.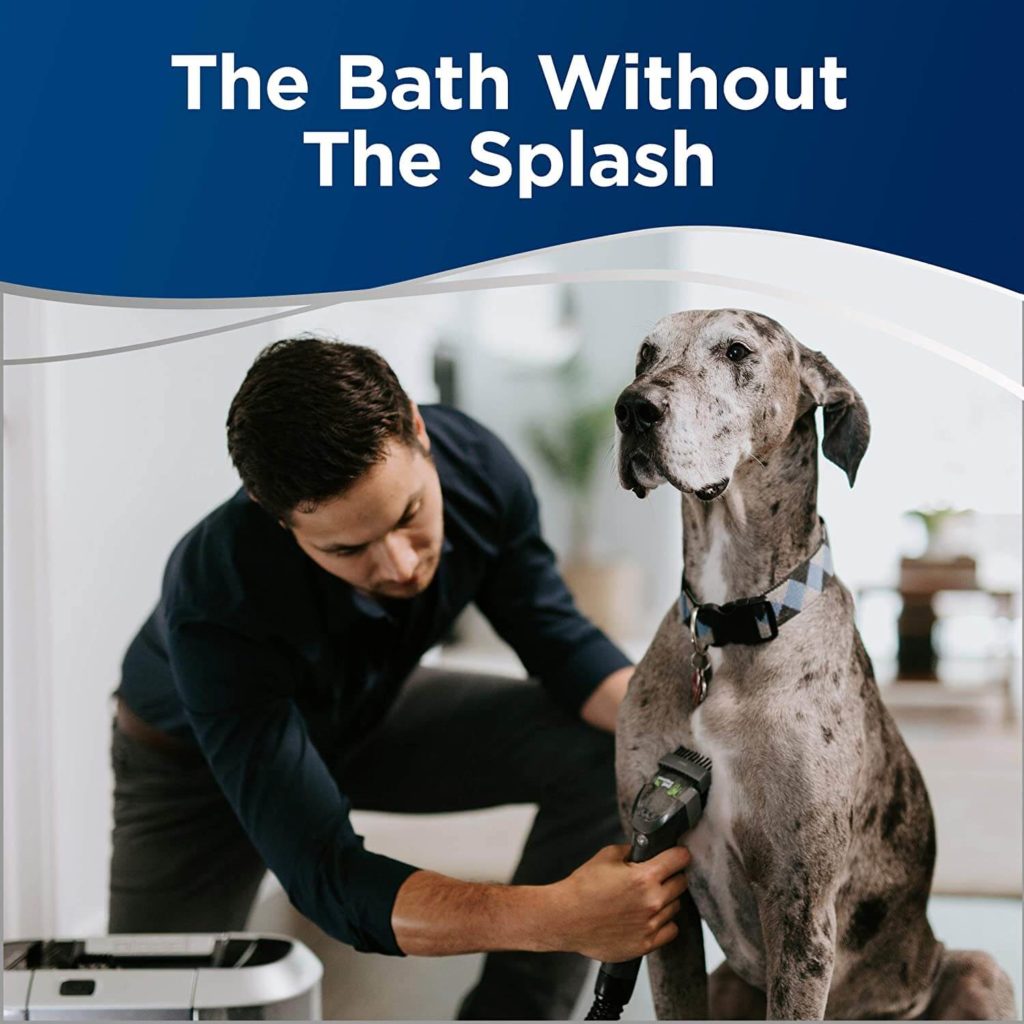 What is a Bark Bath?
This one is a little crazy, but hear me out.
I'm not kidding. This thing looks like a carpet shampooer and acts like one, too.
At first, I thought "this has GOT to be a joke, right?".
No, it's not a joke. Bissell went there. They literally made a device that shampoos your dog like they are a piece of furniture. As a matter of fact, they've even included an attachment so that you CAN shampoo your actual furniture, too.
I know what you are thinking though. There is NO way this could possibly work! Dogs will be afraid of the Bark Bath anyways, right? How does a Bark Bath even get the dog clean?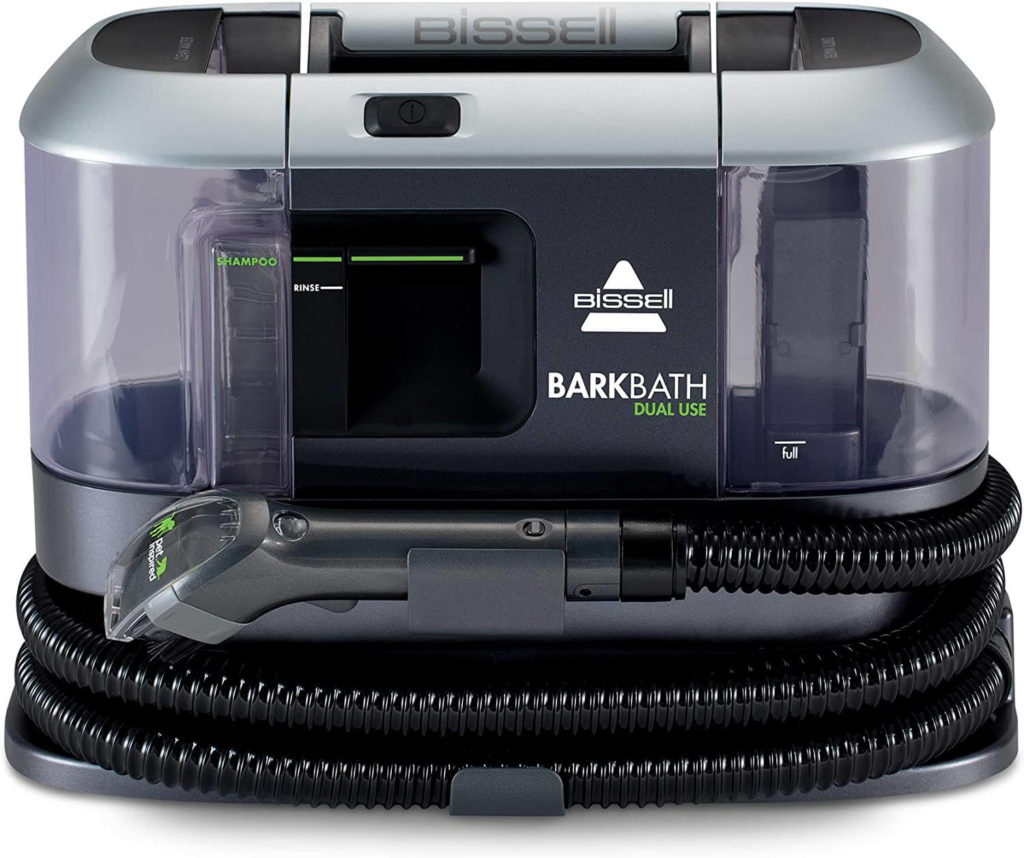 Are Dogs Afraid of the Bark Bath?
Here is my honest experience with this.
If your dog likes being brushed (I use a Sleek EZ) or is used to being brushed, the Bark Bath will be no trouble at all for your dog.
This really speaks to the importance of good early socialization for Great Dane puppies!
Bissell includes a beautiful, well-thought-out training guide for acclimating dogs that are not as amenable to the process of being cleaned with a Bark Bath. This guide uses solid, modern behavioral training practices and I was super impressed with the content!
Here is my mantle boy Figaro getting bathed after spending an afternoon running in a VERY muddy field. It's loud only because my phone was next to the machine during filming – in an ambient room it doesn't sound this noisy.

Notice how I have him on a towel, and the water/mess is minimal.
Is the Bark Bath Loud?
Bissell includes a thick microfiber mat to put the machine on. This dampens the sound which is not super loud at all. The machine resonates at a deeper tone, so there is no aversive high pitched whine. If anything, the deeper sound of the machine is soothing.
They also made the cord and hose super long so that you can place the machine several feet away from your dog. In theory, if you had a noise-phobic pet, you could absolutely put the device in another room and bath your dog around the corner.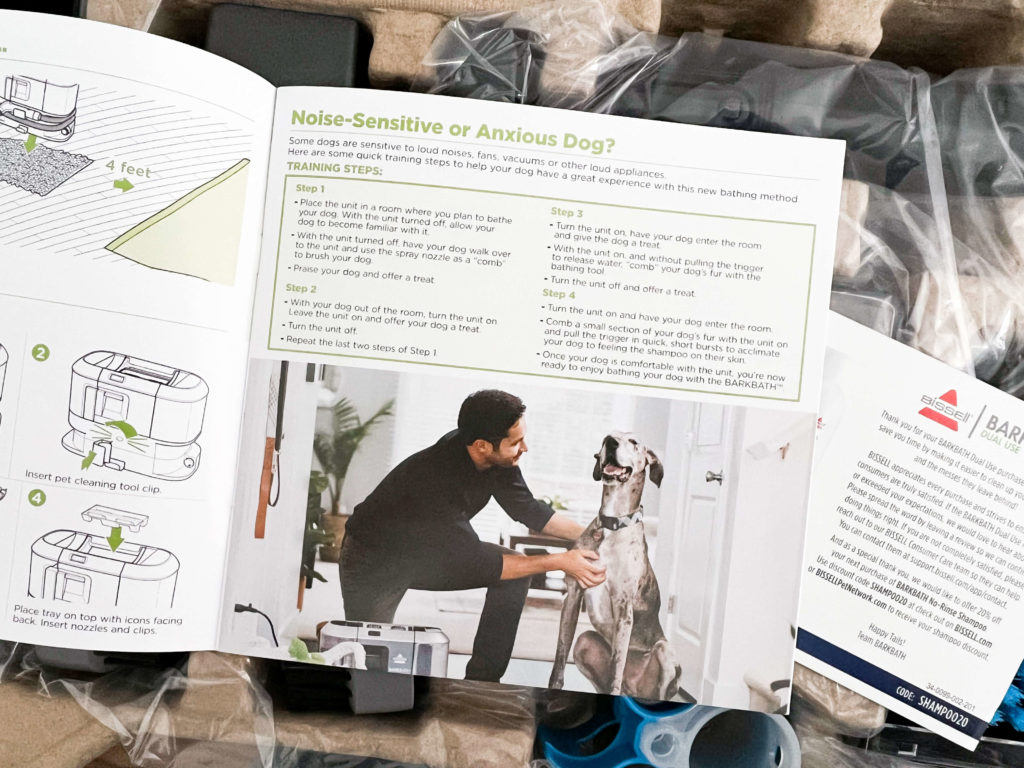 What Does the Bark Bath Come With?
The box includes the Bark Bath machine itself, but also a huge tray of tools for all different coat types from short to long.
It also includes an attachment which can be used to spot clean carpets and upholstery, which are different from the ones you use on your dog.
The kit comes with two soap reservoirs: one is for dog shampoo, the other one is for upholstery. They are labeled so you don't mix them up, and when you use the machine you simply snap the correct soap container into place. It's very easy and straightforward.
They have also included the mat (to dampen the sound of the machine), a microfiber cloth (to wipe feet and face), and a bag to store all of the pieces and parts.
The cord and the hose wrap neatly onto the Bark Bath machine itself, which I like because I cannot stand storing things with errant tangled up cords.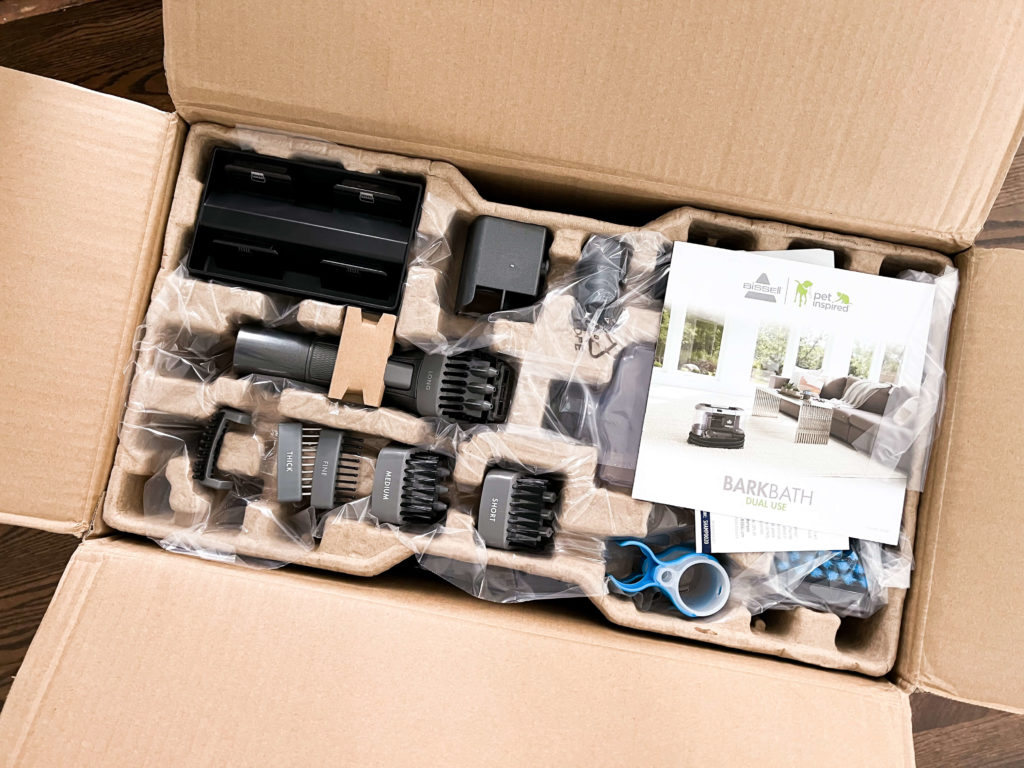 How Does the Bark Bath Work?
The machine is easy to set up (see above where I mentioned pouring the included shampoo into the reservoir, which pre-measures and dispenses soap for you as you clean).

With Danes, the short hair combs are perfect.

I started with my most easy-going confident dog who loves being brushed, just so I could see how the machine worked.
I had him stand on a towel and then before I turned the machine on, I ran the brush down his back a few times. Then we got started for real.

It literally works just like a carpet cleaner! You depress the button and soap and water comes out, then as you move the wand down the fur, it scrubs and sucks up the water (and dirt). You can see the water and dirt getting sucked back off of your dog.

The water ends up in a reservoir and let me tell you, it was NASTY.
I am able to easily "wash" a whole mildly dirty (not muddy) 130lb Great Dane in about 15 minutes with some solid time spent on his tummy and legs. Once I was finished with shampoo, I switched to 'rinse only' mode and ran through his coat one more time.
Once I was done, my dog was only a little damp. It was easy to towel dry him and send him on his way!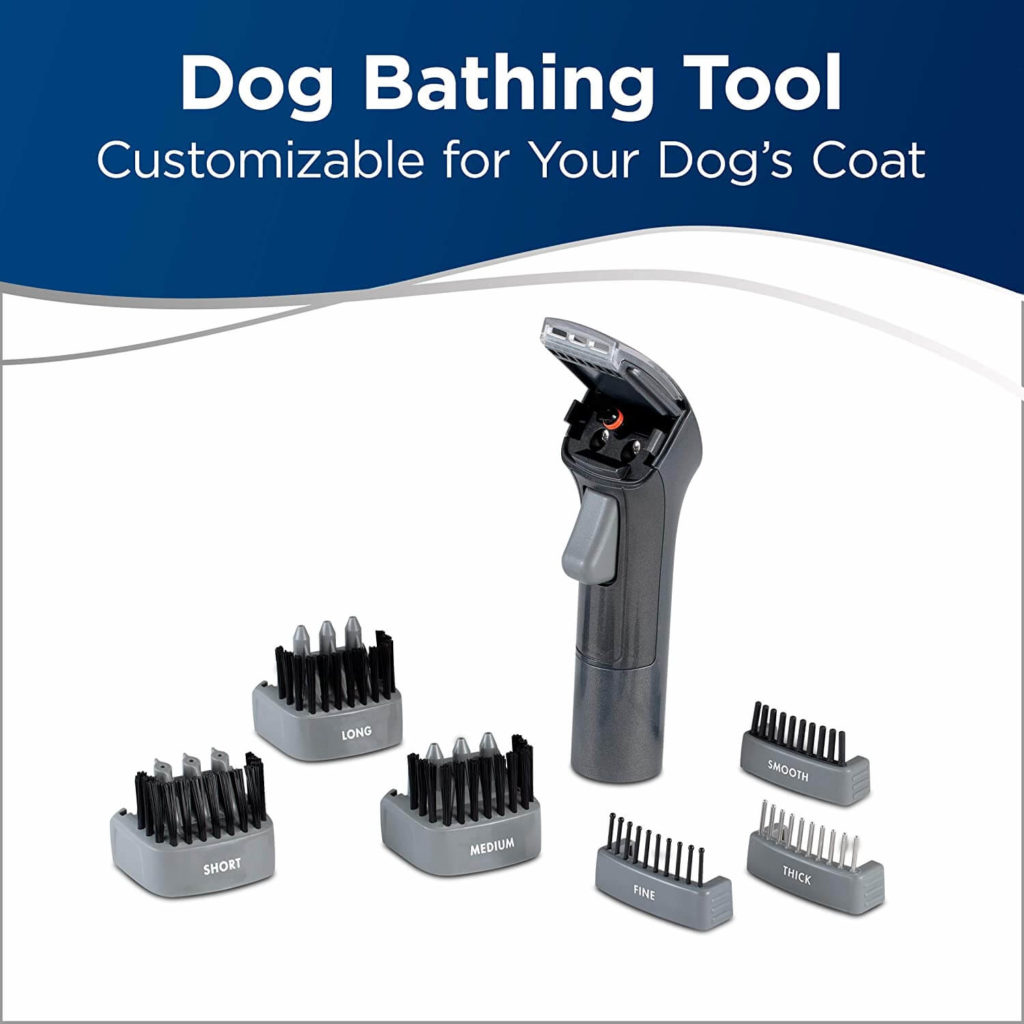 Does the Bark Bath Actually Get a Dog Clean?
Honestly?

So far, so good.

I've run the machine on all three of my dogs multiple times and they are shiny, clean, and smell great. I have no complaints.

Do I think it beats an experienced groomer doing a traditional bath in a salon? No. Nobody can beat that, those people know their stuff.

Is it better than, or similar to an a typical at-home bath? YES! It absolutely replaces a DIY bath in your tub or walk-in shower.

One of the biggest benefits I can see with a tool like this is that it's also VERY simple and easy to use for just a quick 'surface clean' when you don't want to deep clean your dog.
This could also be a game-changer for dogs with seasonal and environmental allergies. Just keep it ready-to-go in the mudroom and suck up all the gunk your dog tracks in on their coat.
With a little more time spent, it absolutely gets the dog as clean as a bath, too.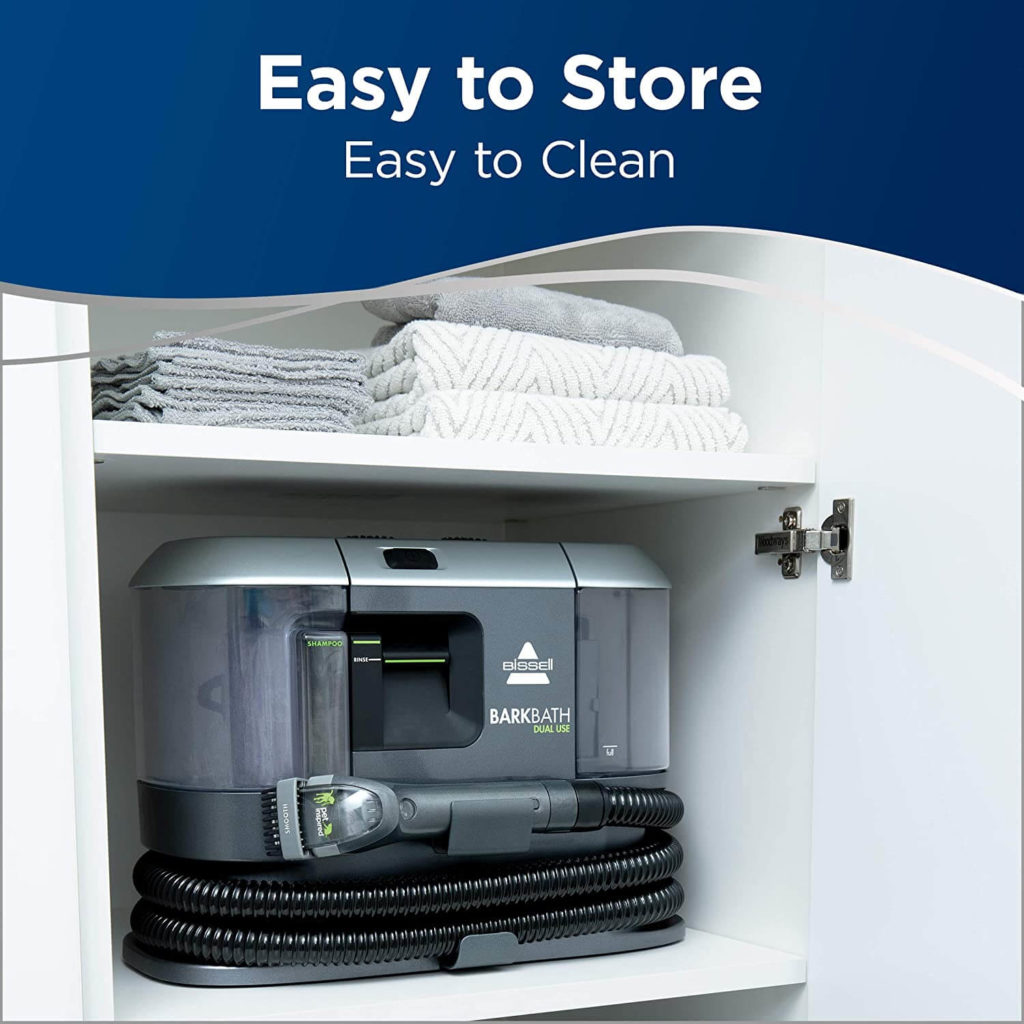 What is the Bark Bath Recommended For?
Having now used (and decided to fall in love with) the Bark Bath, I think it's an exceptional tool for many situations:
All people who want their dogs clean
Dogs that are afraid of traditional baths
Pet parents who cannot physically wrestle their giant dog into a tub
Dogs with sensitive skin that benefit from keeping irritants off of their coat
People who let their dogs run and play in mud and dirt often
Pets that have lost their mobility and need to be on a stable or soft surface for bathing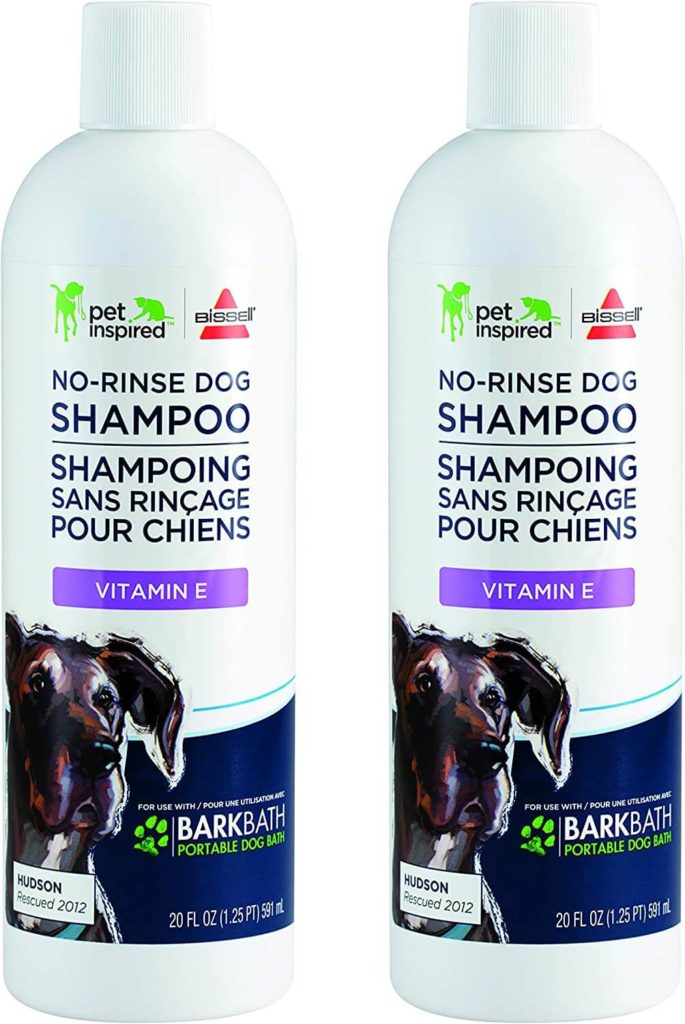 What Kind of Shampoo Does the Bark Bath Use?
Bissell makes a shampoo specifically for use with this machine, and says that using other shampoos can void the warranty. This is a common practice in similar (carpet and upholstery) appliances as suds and bubbles or certain soap formulations can harm the machinery.
My Bark Bath came with Oatmeal shampoo. It smells amazing and left my dogs fur soft and shiny, so I haven't tried the other varieties yet. They offer four types:

All of these choices are soothing and safe to use on puppies, too.
My complaint? It does NOT go far. With giant breed dogs, you'll go through a lot of the soap.
The machine DOES give you a 'rinse only' option that doesn't pull soap into the water spray and if I would remember to switch to that I wouldn't go through quite so much shampoo. My bad.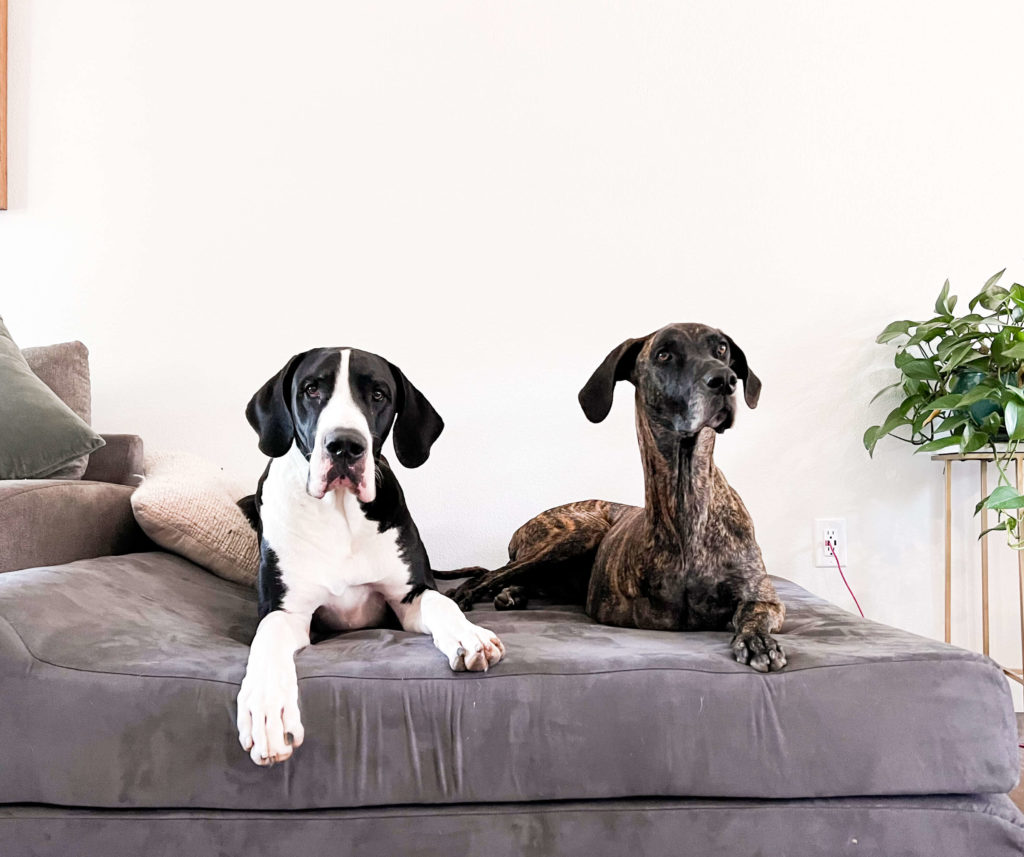 Where Can I Buy a Bark Bath?
I've only found one place to purchase a Bark Bath, though I'm sure they can be obtained through some other online retailers.

Amazon has very fast shipping and may offer a payment plan on this device.
You can get it on Amazon HERE.
Do I recommend Bark Bath? Without a question. The Dane community is currently sleeping on this device, but truly, it's awesome. I would say this is definitely in my top ten "must have" tools for owning Great Danes!