If you are looking for the best dog chews recommended by vets, we've created a handy guide for you! Not all dog chews are created equal.
Some cause obstructions, others break teeth, and some are just made of pure trash. Vet-recommended dog treats and chews will be safer for your pet.
If you're like most dog owners, you are always on the lookout for new and interesting ways to keep your pup entertained…but you want to keep them healthy, too, right?
Let's dig into the best vet-recommended dog chews!
Signs of Quality Dog Chews
Chewing on bones is a natural, enriching, and satisfying behavior for dogs that helps to keep their teeth clean. You will notice that most dogs are very calm and happy when chewing on something!

Some dog chews, however, can actually be bad for your dog's health. They may be a choking hazard or can result in broken teeth, obstructions in your dog's stomach or intestines, or other health problems.
When choosing a vet-recommended dog chew, it's important to look for signs of quality that will help you avoid these hazards.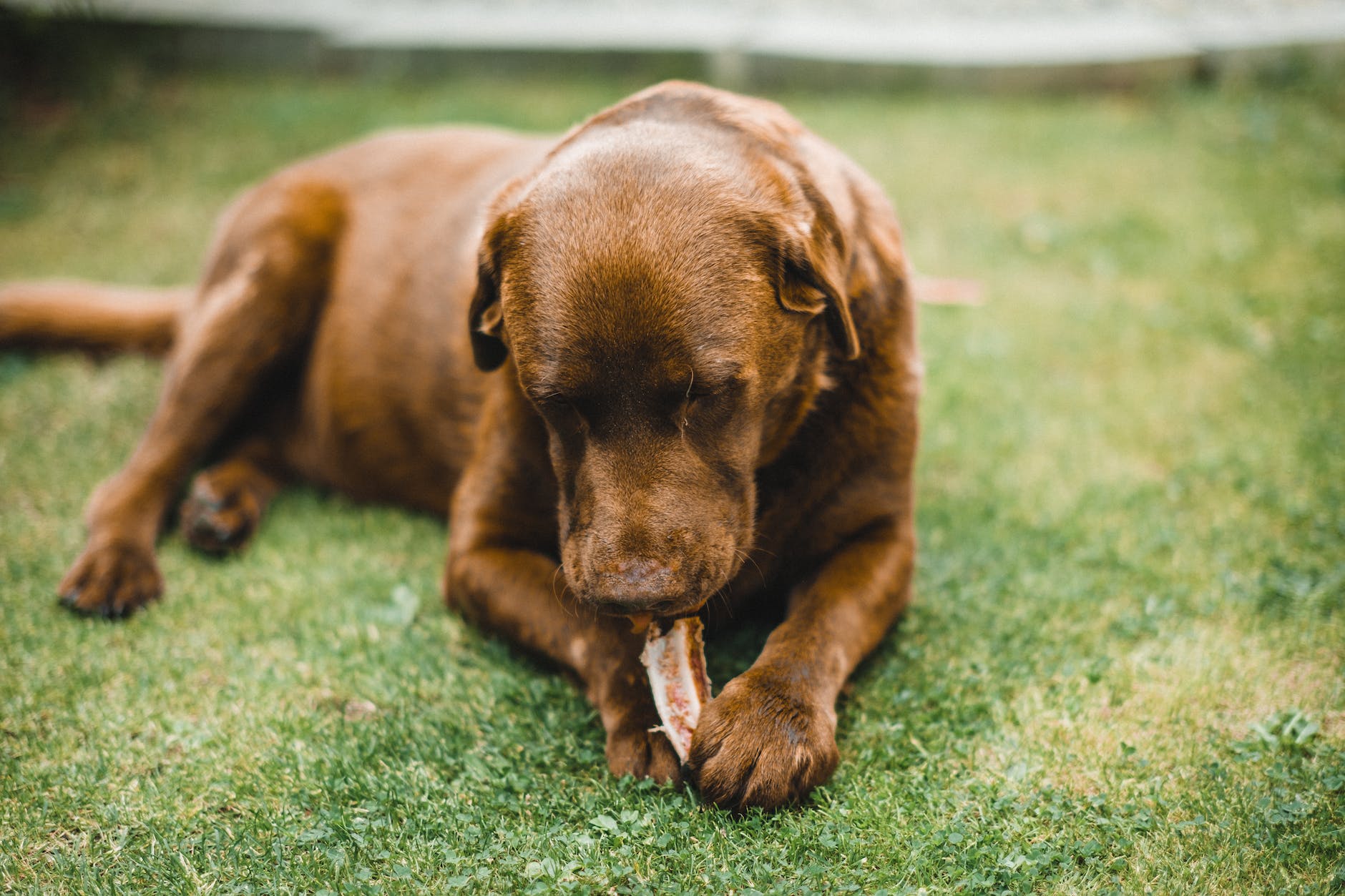 VOHC Dental Health Label
The V.O.H.C. (Veterinary Oral Health Council) is an important organization that tests and certifies products for dental health.
If you see the VOHC label on a product, you can be sure that it is effective at reducing tartar and plaque buildup on teeth. Veterinarians highly recommend VOHC-labeled dental treats to help combat dental disease and promote healthy gums.
Dog Chew Materials
Dog chews come in a variety of materials including:
Natural bones
Animal products such as rawhide or bully sticks
Antlers and horns
Natural ingredients such as corn, wheat, or oats
Sheep, goat, or cow's milk
Nylon and rubber
Biscuits and hard biscuits
Aggressive chewers, for example, should not be given treats that are easy to break down into large chunks, or treats that can cause them to crack their teeth.
We're digging more into this below!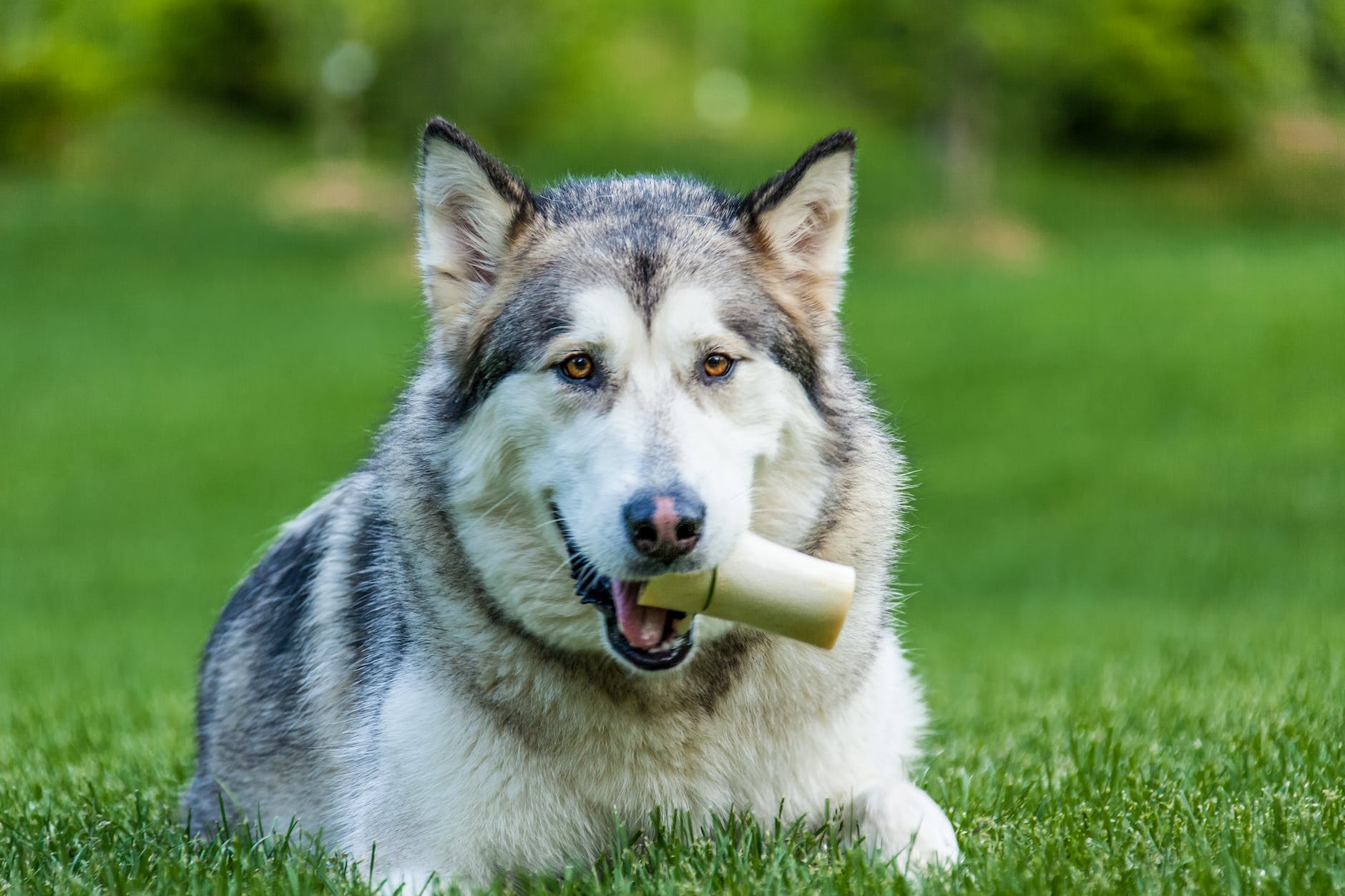 Edible Chews vs. Non-Edible Safe Dog Chews
Some chews are edible, while others are not. Rubber, nylon, and antlers are all non-edible, while rawhide, bones, bully sticks, and biscuits are edible.
There are pros and cons to both types of chews.
Edible chews are obviously more appealing to dogs since they can be eaten. Most dogs will be more likely to chew on them, which is important for mental stimulation and keeping teeth clean.
Edible chews can pose a choking hazard or obstruction risk if they are not properly digested, and can also lead to weight gain if your dog consumes too many of them.
Non-edible chews, on the other hand, are not as appealing to dogs since they cannot be eaten. However, they may be less likely to cause obstructions or fractured teeth, and can often be reused again and again.
Safe Chews for Dog's Teeth
Most veterinarians agree that no matter what kind of chew you choose for your dog, it should never be so hard as to cause teeth to crack, fracture, or wear down.
A good rule of thumb is that you should be able to dent the chew with your thumbnail. If you can't, the chew may be unsafe for your dog.
We go into detail about each of our top picks below!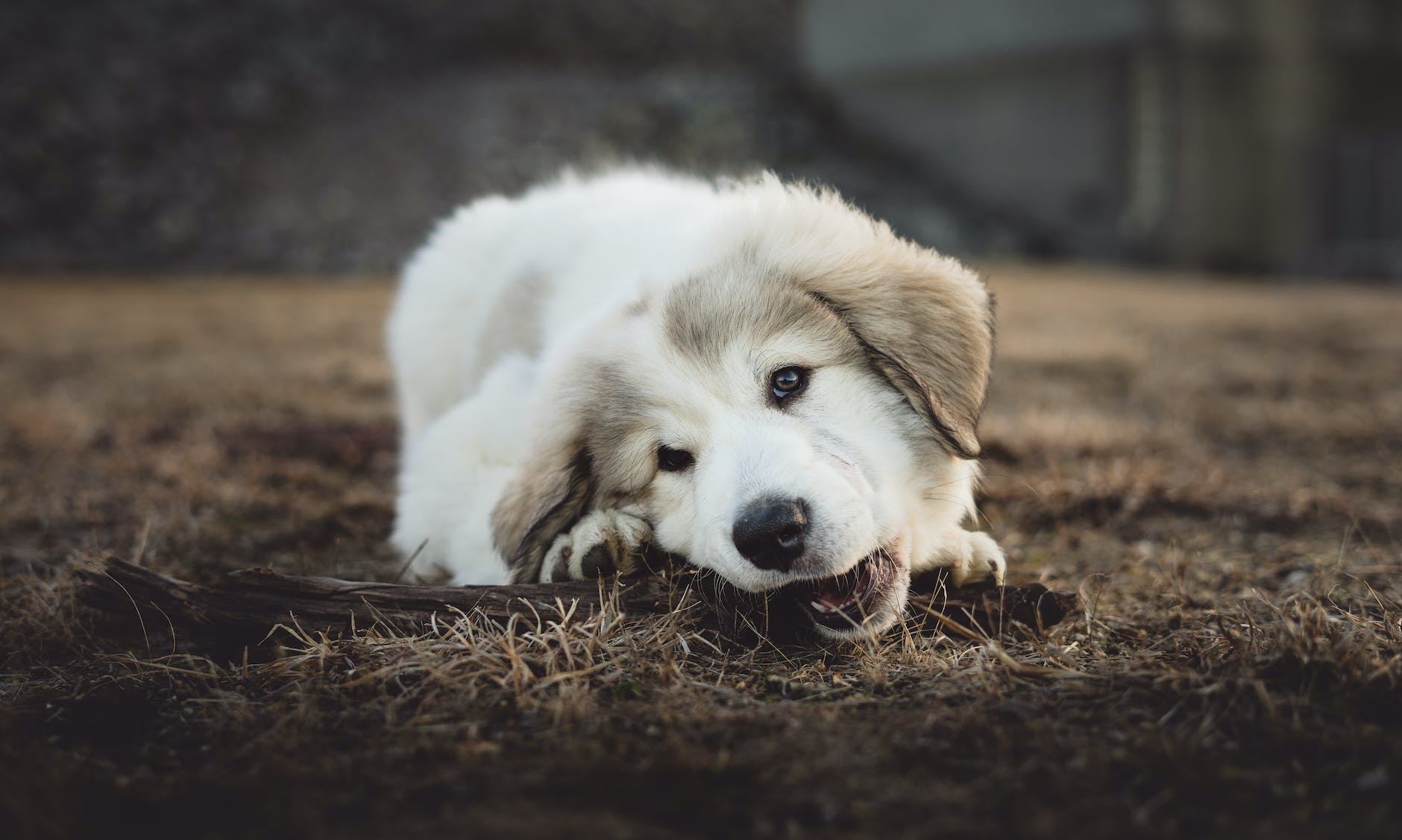 The Best Dog Chews Recommended by Vets
The best vet-recommended chews will stand up to aggressive chewers, be safe to eat (with supervision), will be less likely to damage teeth, are a tasty treat, and will be enriching and engaging to your dog.
Virbac C.E.T. Rawhide Chews
Not all rawhide dog chews are created equal. A lot of rawhide is imported and may not be up to the same safety standards.
Virbac C.E.T. Rawhide Chews are made with high-quality beefhide, which is more digestible than rawhide, and then treated with enzymes. They are approved by the V.O.H.C. (Veterinary Oral Health Council) for cleaning teeth.
We do not recommend any kind of rawhide-type chew for dogs who guard, hoard, or gulp. They must be encouraged to calmly gnaw and chew C.E.T. rawhides, never to swallow large pieces.
This will help strengthen their jaw muscles and provide oral health benefits. Unlike most other rawhide products, the Virbac C.E.T. is considered by veterinarians to be a safe chew for many dogs.
We do not recommend these chews for dogs who will swallow large chunks. These should be used by dogs who like the process of gnawing, not gulping.
Get Virbac C.E.T. Home Dental Care Dog Chews Here. ↓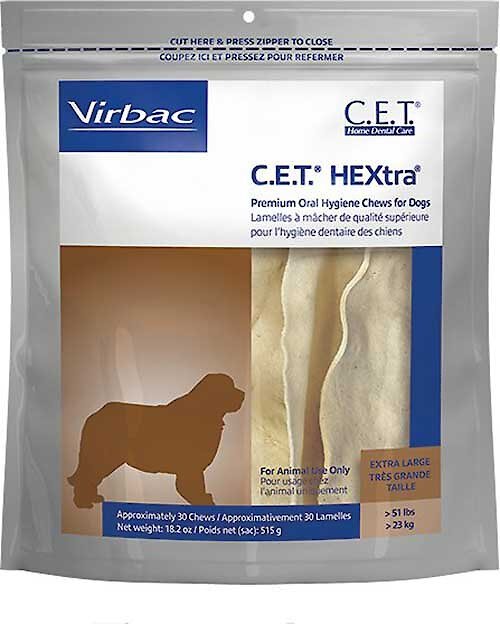 Raws Paws Bully Sticks
Raws Paws makes some of the BEST bully sticks on the market! Bully sticks are made of, yes, bull penis!
Dogs usually go nuts for this tasty (and smelly, sorry) treat. Bully sticks help keep teeth clean and can be a good outlet for dogs who like to chew. Don't overfeed, as these can cause tummy upset. In our house, we limit intake to 1-2/month (Great Danes).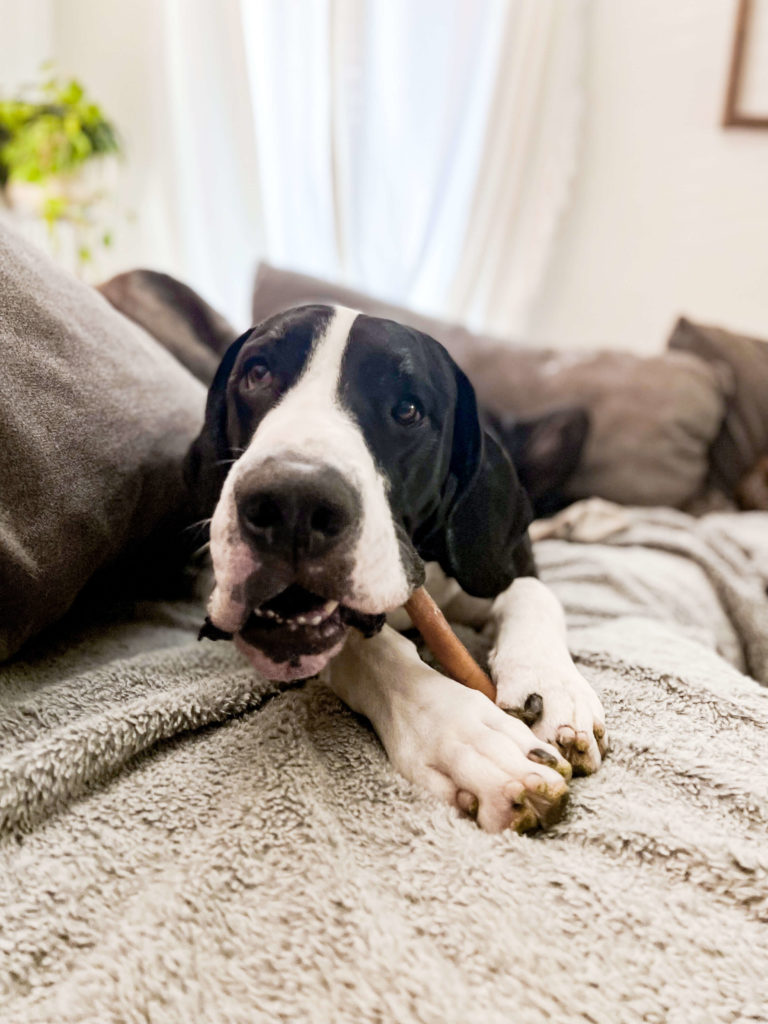 Raws Paws bully sticks are all-natural, single-ingredient chews that are made in the USA. They never contain any hormones, chemicals, or preservatives.
The jury is out on bully sticks in general: some veterinarians like them, and others don't approve. Talk to your veterinarian for the best advice! As always, supervision is key.

USE CODE HELLODANES FOR 10% OFF YOUR RAWSPAWS ORDER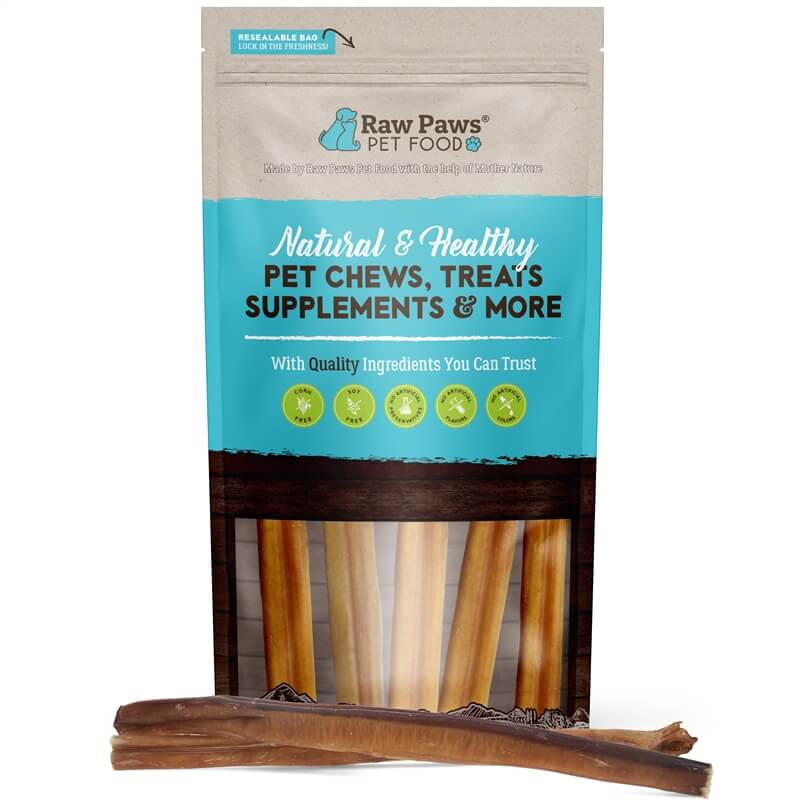 Raw Turkey Necks for Clean Teeth
Raw, slightly frozen raw turkey (or chicken) necks (with the meat on) can help clean your dog's teeth. Dogs love them, too!
They are not necessarily for dogs who don't typically eat raw food, and they must be offered with supervision to dogs who are also taught to crunch them up slowly. Good hygiene practices here are also a must!
It's important to note that turkey necks are considered food and must be calculated as part of your dog's diet and calorie or nutrient intake. Don't overfeed. They are a treat to use sparingly.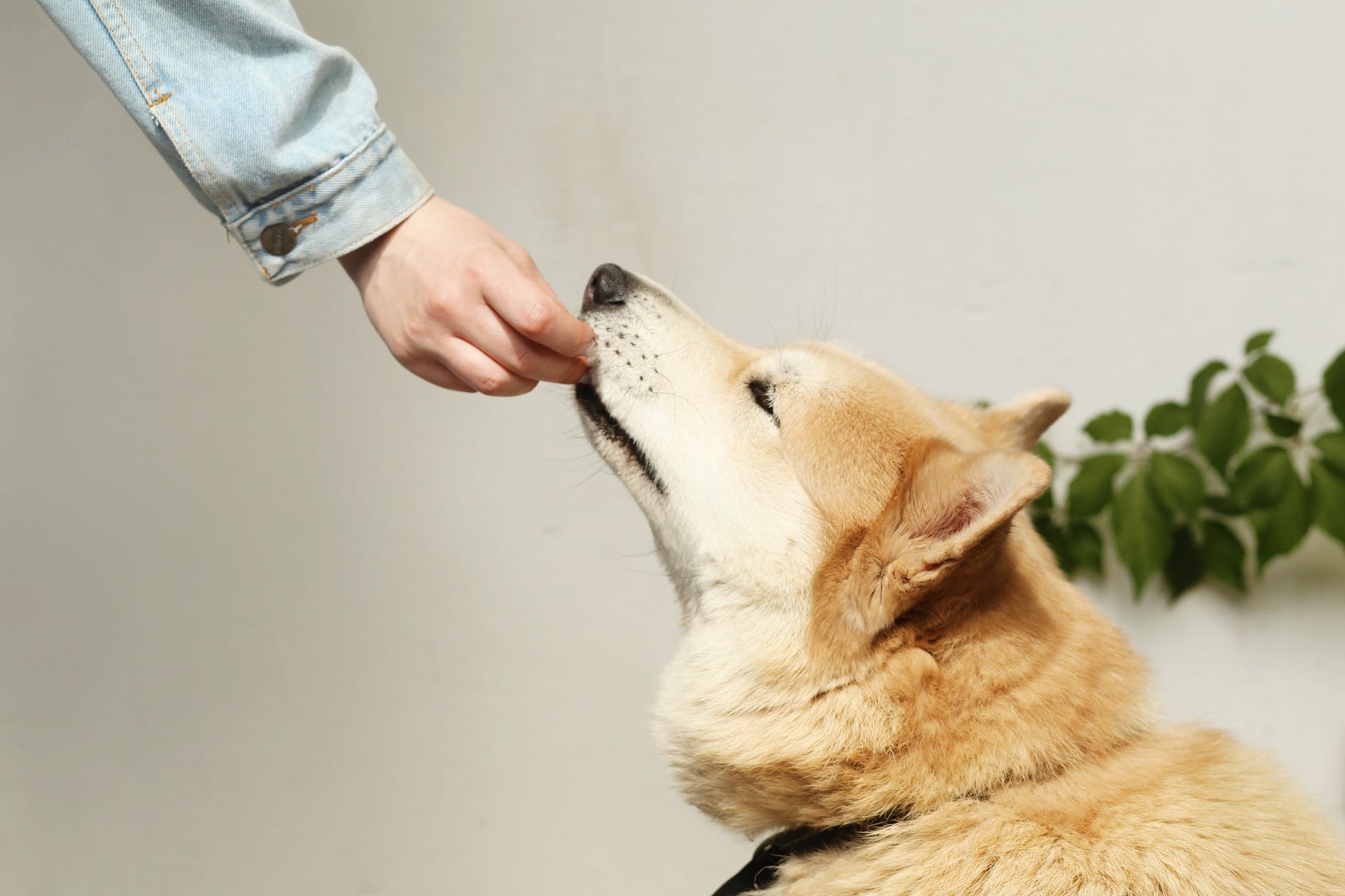 West Paw Qwizl Chew Toy
It's no secret that we love West Paw chew toys for dogs, and this is one of my personal favorites!
It's also bouncy and fun, making it a fantastic and fun toy for interactive playtime. The Qwizl can be filled with treats or dog-safe peanut butter, which can make it even more appealing to dogs as they attempt to lick, gnaw, or chew the goodies out.
You can even use it as a bully stick holder!
The soft texture is less likely to cause tooth fractures and the whole thing is dishwasher-safe.
West Paw chews and dog toys are made in the USA and are backed by a 100% satisfaction guarantee. They are also non-toxic, safe for dogs, and eco-friendly. 10/10!

BUY ON AMAZON HERE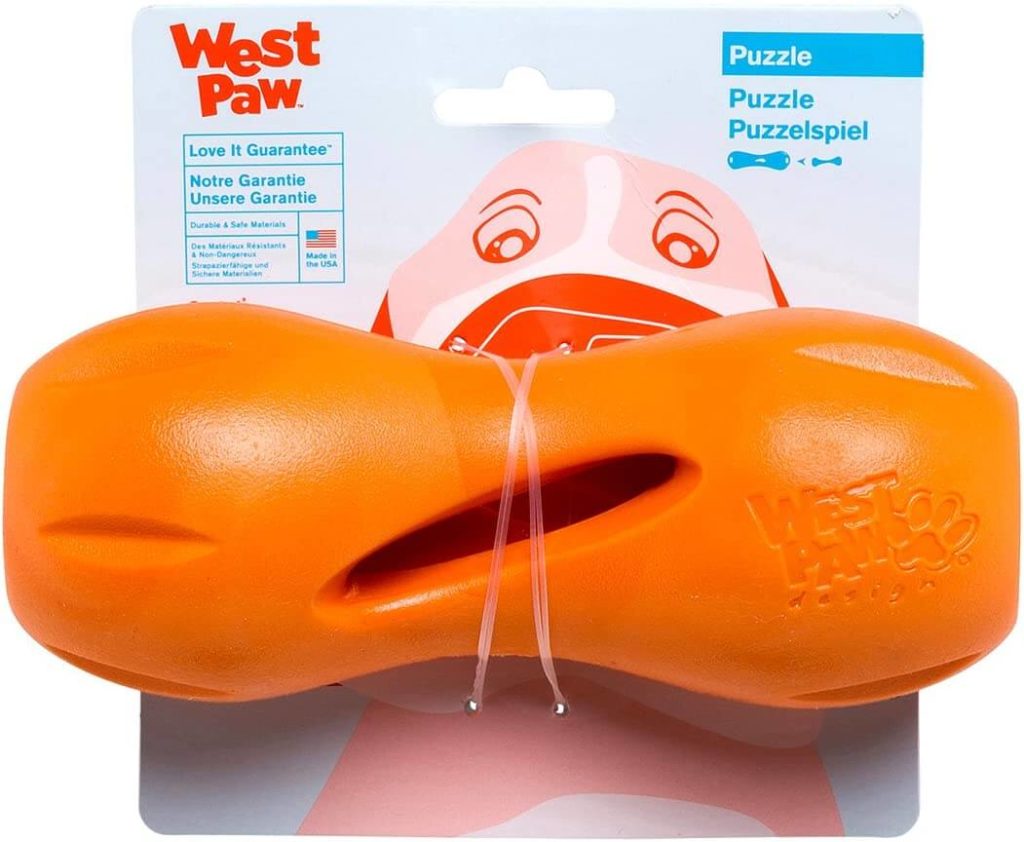 Kong Classic Dog Chew Toys
No dog chew blog would be complete without mention of the Kong Classic dog toy. It's a vet-recommended chew toy that is perfect for dogs who like to chew and play fetch.
The Kong Classic is made of durable rubber and can be filled with treats, dog food, or peanut butter. It's also dishwasher-safe.
Kongs are great for interactive playtime and can help keep puppies and dogs busy! We highly recommend them for crate training, puppy training, and teaching active dogs to settle in the home.
Choose the red version for average chewers and the black one for tough chewers and always choose the largest size possible for your breed/dog.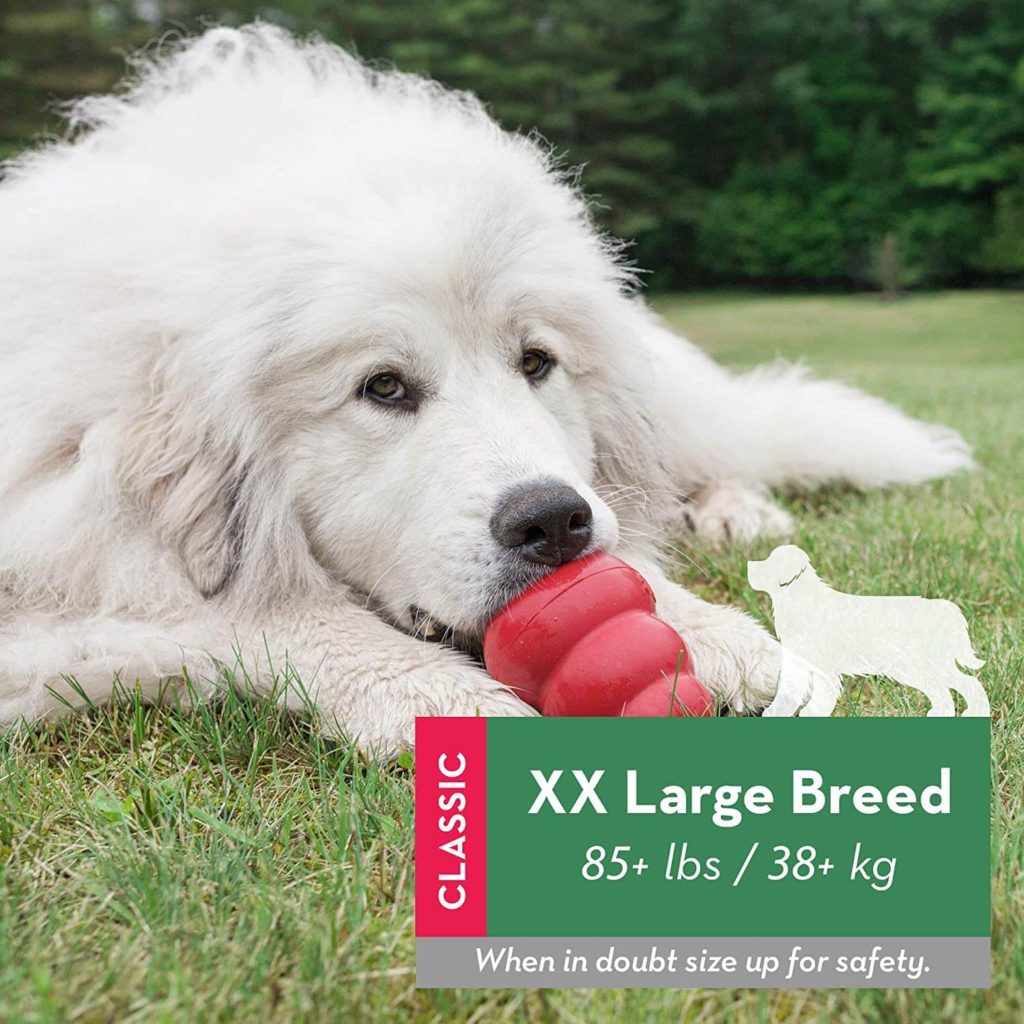 Pro Plan Dental Chewz
These V.O.H.C.-approved dog chews are made with beef hide.
They were proven to help reduce plaque and tartar buildup on teeth, and dogs love them! Vet-recommended dog chews like Pro Plan Dental Chewz will keep your dog busy and contribute to good oral health, too.

As always, supervise your dog while they are enjoying these!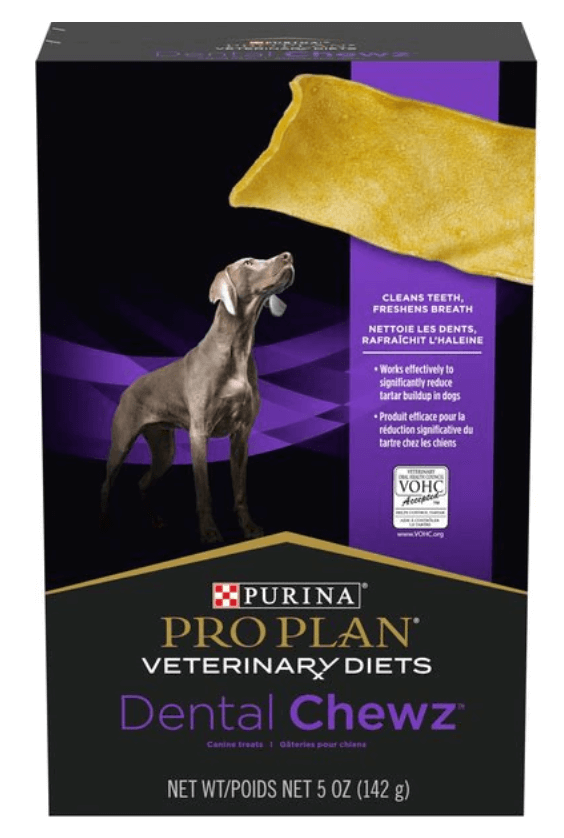 Whimzees Dental Chewz
Whimzees are made of all-natural vegetarian ingredients and are also V.O.H.C.-approved. They come in fun shapes and sizes, and dogs love them!
Whimzees are a great way to keep your dog's teeth clean and help reduce plaque and tartar buildup to keep your dog's mouth fresh and healthy.
As an added bonus, they're also low in fat and calories. Supervise your pet; if they get large chunks off, this may not be the dog chew for them. For giant breed dogs, these may not be large enough. You know your pet best.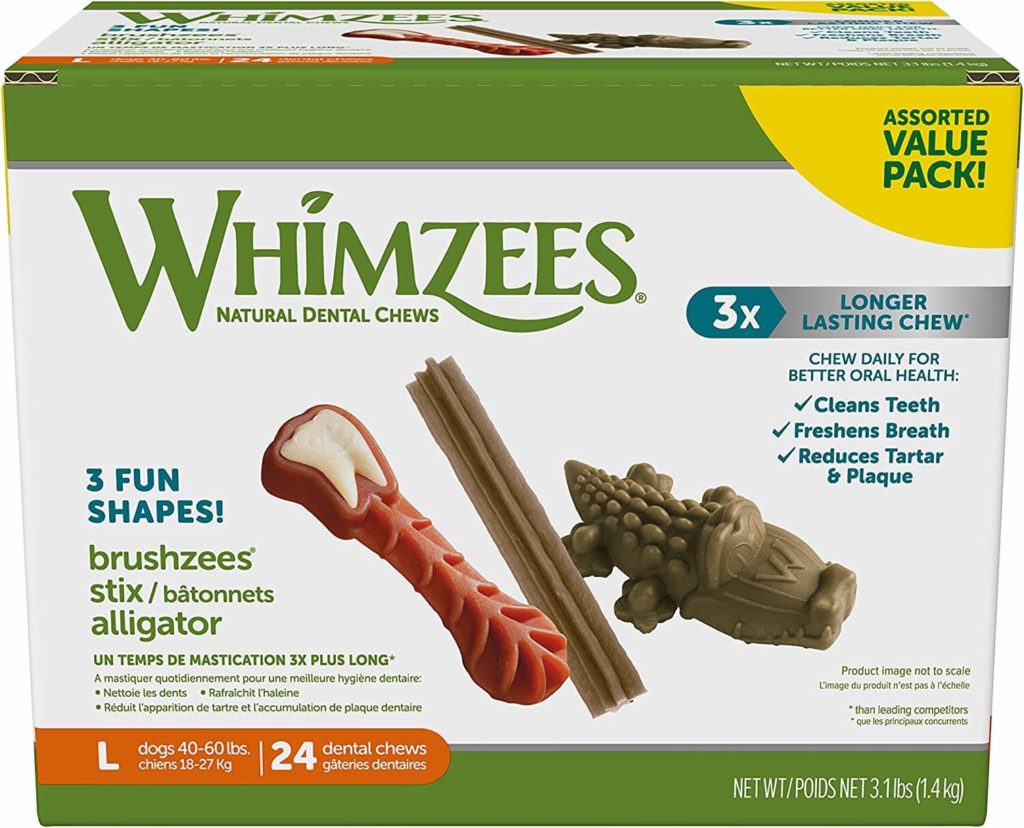 BeneBone Synthetic Bones
BeneBones are synthetic nylon non-edible chew that is flavored with real food ingredients like chicken, bacon, and peanut butter.
They are durable and last longer than most natural bones and can be a good outlet for dogs who like to chew often.
However, they are not necessarily great for teeth (as they are not very soft) and can cause wear if used excessively. Keep usage to a minimum, and make sure to pick chews in a variety of different types to keep your dog busy and engaged.
Using the same type of dog chew each day (especially the nylon ones) is not a healthy habit and not vet-recommended, either.

BY XL BENEBONE WISHBONES HERE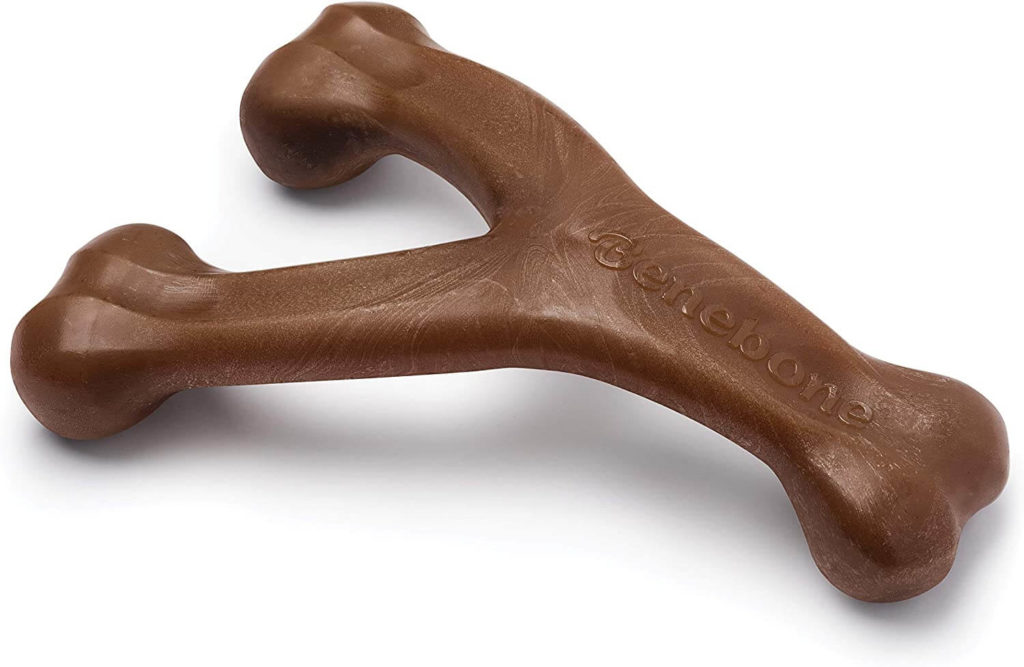 Beef or Bison Marrow Bones
Raw marrow bones are a single-ingredient natural product. Not all veterinarians approve of these, however, some do. Talk to your veterinarian before offering marrow bones to your dog.
Raw bones can be very messy, so if you decide to offer them, do so outside or on an easy-to-clean surface. They can also splinter, so it's important to supervise your dog while they are chewing on them.
For Great Danes, we recommend long beef or bison marrow bones, offered frozen. Don't allow your dog to have them so long that they eat a ton of marrow at once! This can cause digestive upset. Additionally, monitor your dog.

A dog who is using a marrow bone appropriately will be scraping their teeth on it, not trying to crunch it up. If your dog is doing more with the bone than trying to get the marrow out or scraping their teeth on the sides of it, it's time to take it away.
Once your dog has emptied the bone of marrow, throw it out. At that point, the bone itself will have become more brittle and will be more likely to fracture.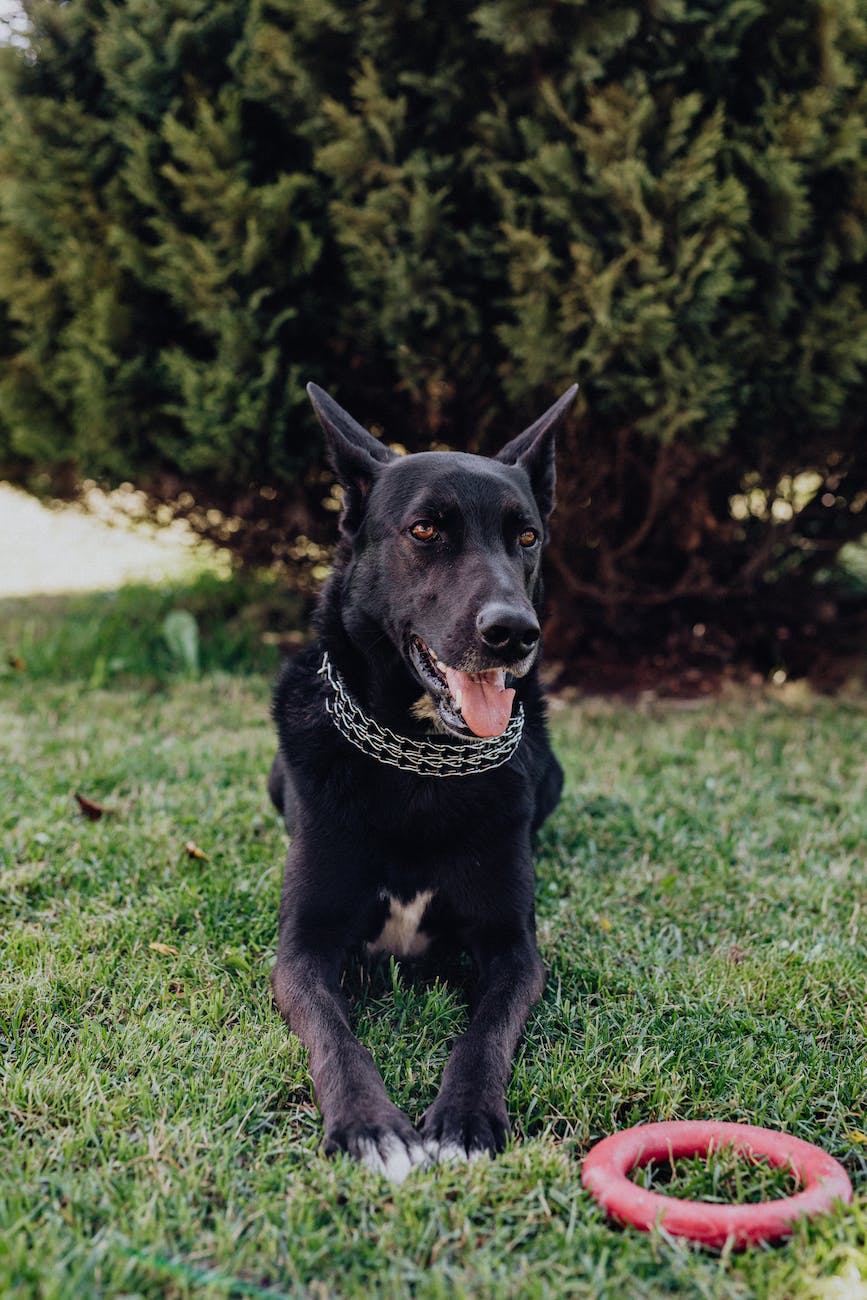 Dog Chews You Should Never Feed
Here is our list of dog chews that your dog should not have access to:
Mass market rawhide (not approved by the V.O.H.C.)
Horns or antlers, (such as elk antlers) which can crack teeth
Any chew that your dog aggressively chomps and easily breaks large pieces off of
Cooked bones of ANY type
Rope toys (great for tug, unsafe for chewing on!)
Smoked and meaty 'dog bones', including knuckles, (like the kind you might see in the grocery store)
Smoked pig ears, hooves, and similar type dog chews you might find at the farm store (can cause an obstruction)
Dog Chew Best Practices
Follow the manufacturer's instructions when using V.O.H.C.-approved dental chews and dog treats. Most will say they can (or should) be offered daily.
When offering dog chews that might splinter or cause an obstruction (such as C.E.T. rawhides, raw turkey necks, bully sticks, or raw marrow bones), supervise your dog as much as possible!
Some non-edible chew toys are the safest option for crate training when you might not be actively supervising your dog, assuming they aren't prone to shredding and gulping. Make sure to choose the correct size toy for your dog.
Never give chews, including 'tough' ones, to dogs that are prone to getting large pieces off or swallowing non-edible items such as rubber, nylon, or fabric.
Dog Dental Health
It's also important to note that VOHC dental chews are NOT a replacement for daily teeth brushing and professional dental cleanings by your veterinarian.
For more information on dental cleanings under sedation, here HERE.
Wear & Tear on Teeth
Encourage variety and different textures as much as possible when offering dental treats or other dog bones.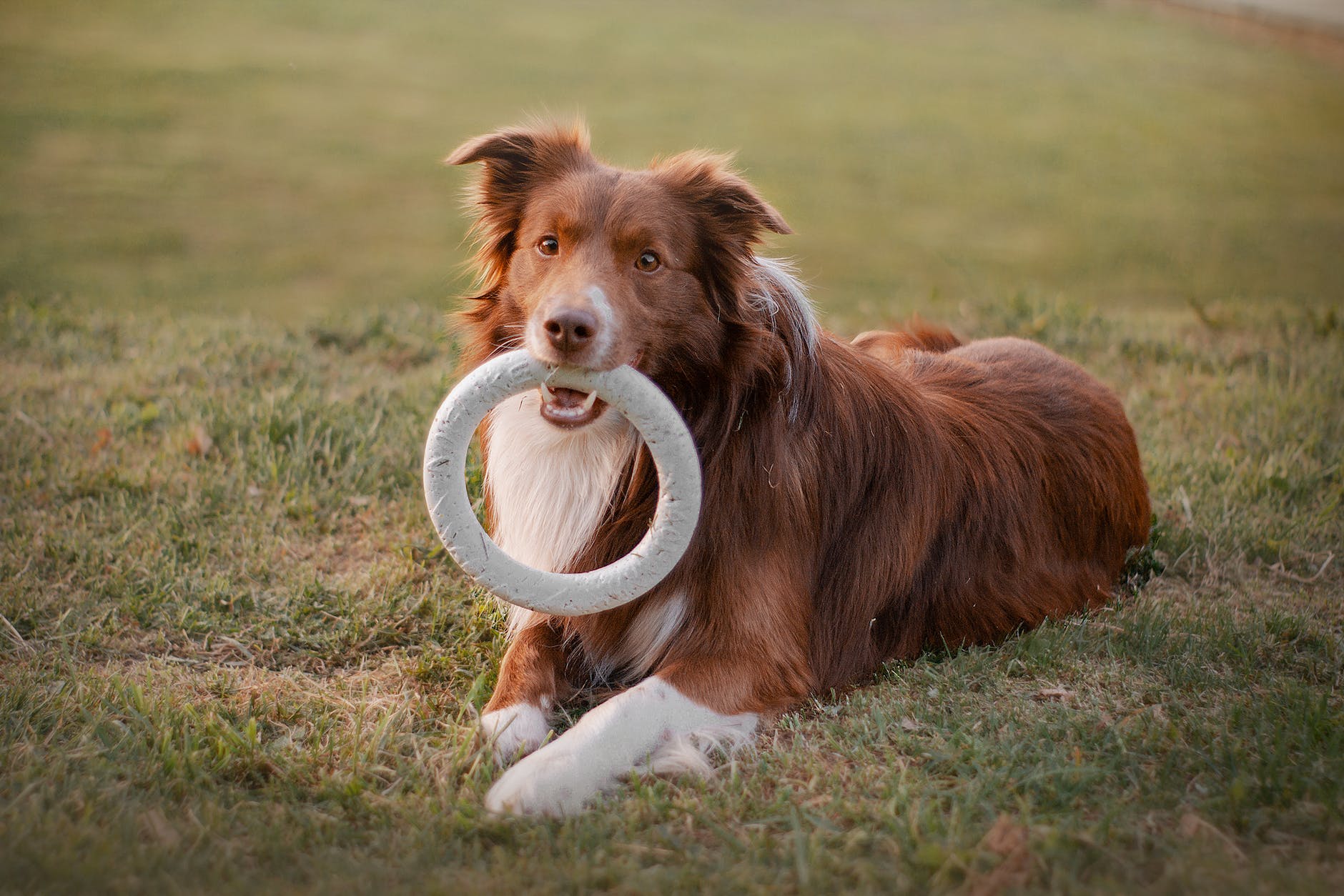 Why Does My Dog Get Aggressive Over Bones
This question requires a blog post just on its own, but it's important to touch on!
Some dogs become very possessive and even aggressive when it comes to their food, especially bones and high-value treats. This is a survival instinct that stems back to the days when dogs were wild!
Signs that your dog is resource-guarding and insecure include:
Ears pinned
Stiffness
Hovering/covering it up
Burying it
Low growls
Shaking when you approach
Belly-up posture
Snarls, snaps, and bites
Dogs in the wild had to protect their food from other animals, or they would simply starve to death. If your dog is showing signs of fear or aggression while chewing on a bone, it's important that you understand why it's happening.
It has absolutely nothing to do with dominance or 'alpha' behavior. As a matter of fact, resource guarding is a sign of insecurity.
Because it is such a dangerous behavior, it's important to monitor the interactions that you and especially your children have with a dog who is prone to this.
To begin eliminating it, prevent the behavior by not provoking it in the first place. Give your dog a safe, quiet space to work on their chew, and respect their space so they can do so in peace.
Never allow children to mess with your dog's bone, food, crate, toys, or bedding, especially while they are actively using those things!
Over time, you can reduce the behavior and change your dog's mental state by proving to your dog that when you approach, GOOD things happen! Calmly walk by with a gentle, non-threatening posture, drop a bite of chicken, and leave.
After a few repetitions, your dog will begin to feel less stressed that you are about to take their valuable dog treats. With time, your dog will be happy to see you near its bone and will no longer feel insecure, making the whole process safer and less stressful for all.