This is a heartbreaking post. I'm sitting here on a Sunday night and my newsfeed is flooded with this story about how moldy kibble killed 2 family pets.
A family chose what they thought was high-quality, nutritious dog food. As a matter of fact, they paid a premium price for it, because they wanted something to support the needs of their working dogs.
Hours later, one dog was dead. After a visit to the ER, the second dog couldn't be saved, either.
How did this happen? Why did it happen?
I'm going to dig into the how and the why below, because I want you to protect your pet from this fate.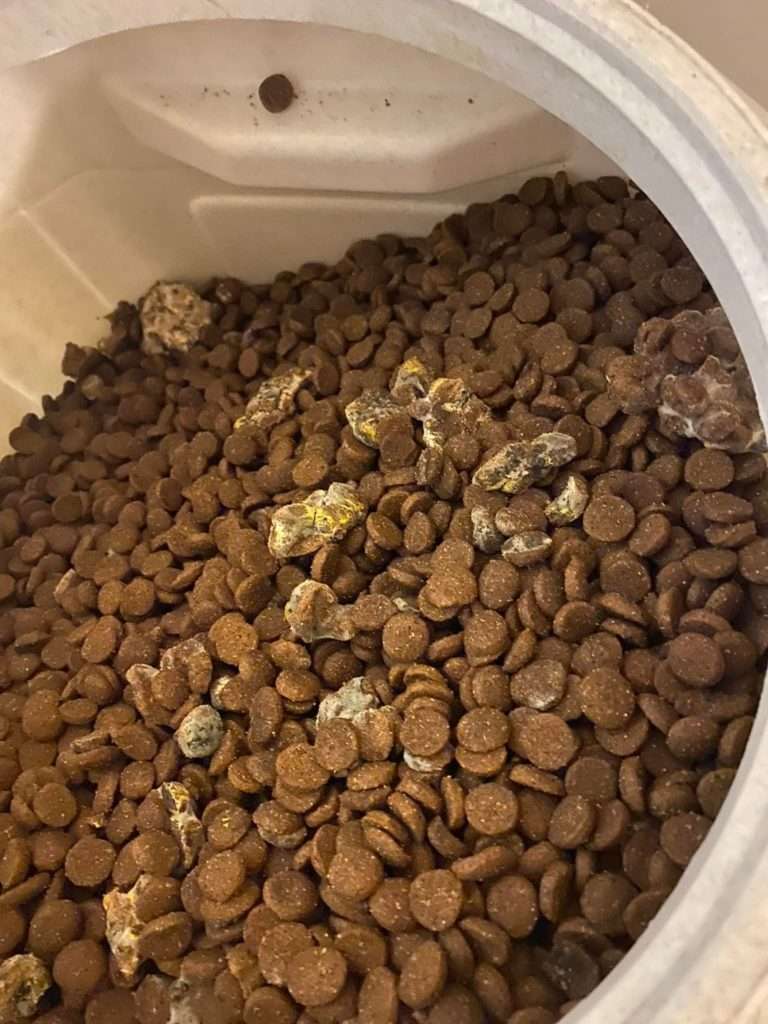 It's important to note that the food looked completely normal when they fed it to their dogs.
It was only after the dogs were dead that they stirred the dog food and found the mold.
What you see above is horrifying, but the owners should not be blamed. Mold spores can be present in food even if you can't see them!
To get started, I'm also sharing the original post from the owner of the two beautiful dogs that were lost. If you aren't aware of this tragic story, you'll want to start there first.
As long as the social media post on this topic is live, it will show up below:
Editor's Note it is incredibly important to me that I share this story in honor of the two dogs that were lost. We do not blame the owners. Nobody should.
Their story should help save the lives of other dogs and we are sharing it for that purpose, not to shame the owners (as many of unfairly done).
The images below are from the original public Facebook post.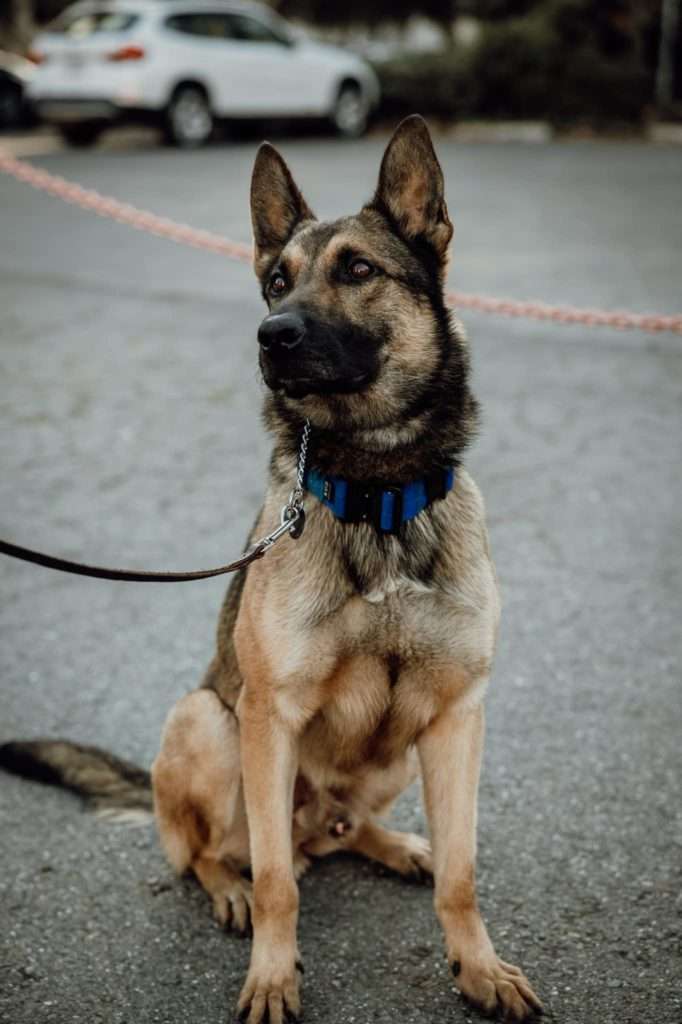 How Does Mold Get Into Dog Food?
There are three main ways that mold can get into your dog food (and potentially kill your pets, too).
Some of these avenues and the information in them may surprise you.

At this time we do not know what factors led to the deaths of these two beautiful dogs. It was likely a combination of factors, not any one single issue.

Unfortunately, these are risks we take just by owning dogs. Kibble is not inherently dangerous or unsafe! This is a rare situation.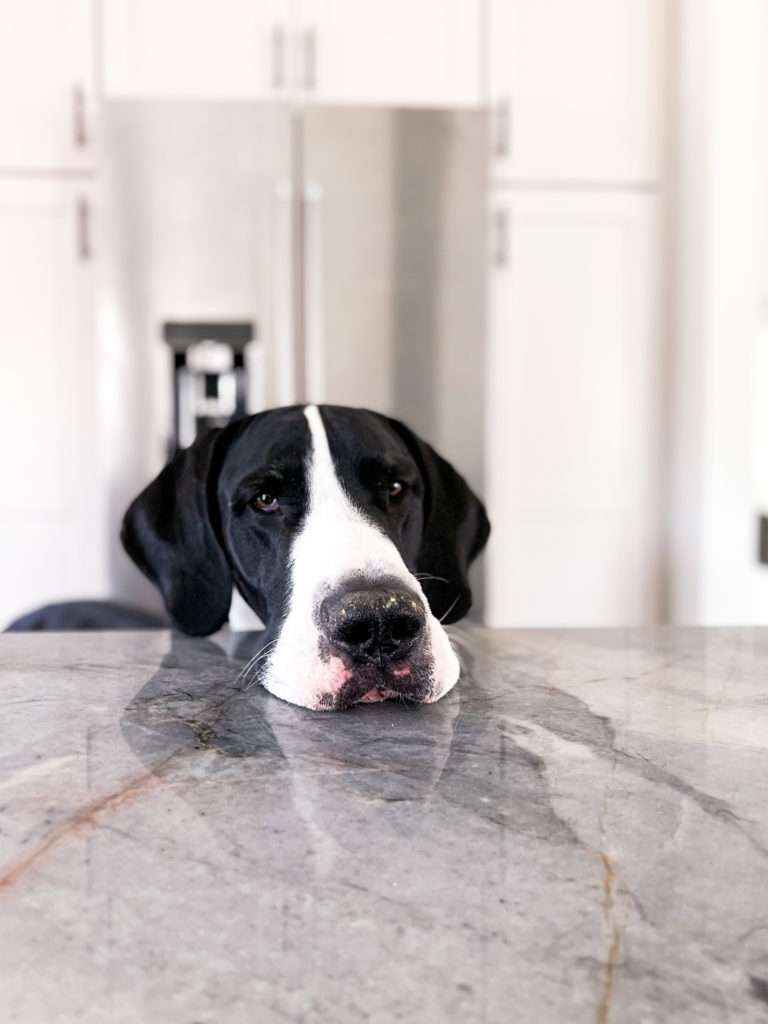 IS GRAIN-FREE FOOD DANGEROUS?
Poor Quality Control & Food Science
There are 4 key things to look for in a dog food manufacturer. These things can help prevent formulation, food science, and control issues that lead to toxic food.
All four boxes must be checked below for a food company to be considered ethical, in my opinion:
Do they staff at least one board-certified veterinary nutritionist (DACVN), or a veterinarian with an PhD in animal nutrition?
Do they have an extensive and strict quality-control process, starting with hand-picked ingredient suppliers and strict policies for sourcing, transportation, and production?
Do they own and operate their own facilities, thus having full-control over the process from start to finish? Where is the food manufactured?
Do they participate in feeding trials and peer-reviewed research? Is the nutrient analysis substantiated in trials or just on paper?
Spoiler alert! I did a deep dive. The food brand that these dogs were being fed (Kinetic) could not check off a single one of those boxes, according to the information I was able to find.
"No recalls" may actually mean that the market share, quality control, and company standards are so low that the company just doesn't know, or worse, doesn't care when things go wrong.
The truth of the matter here is that there are 300-400 new dog food companies each year in the U.S. and only a handful of highly-qualified board-certified veterinary nutritionists, food scientists, and quality-control professionals to go around.
You do the math.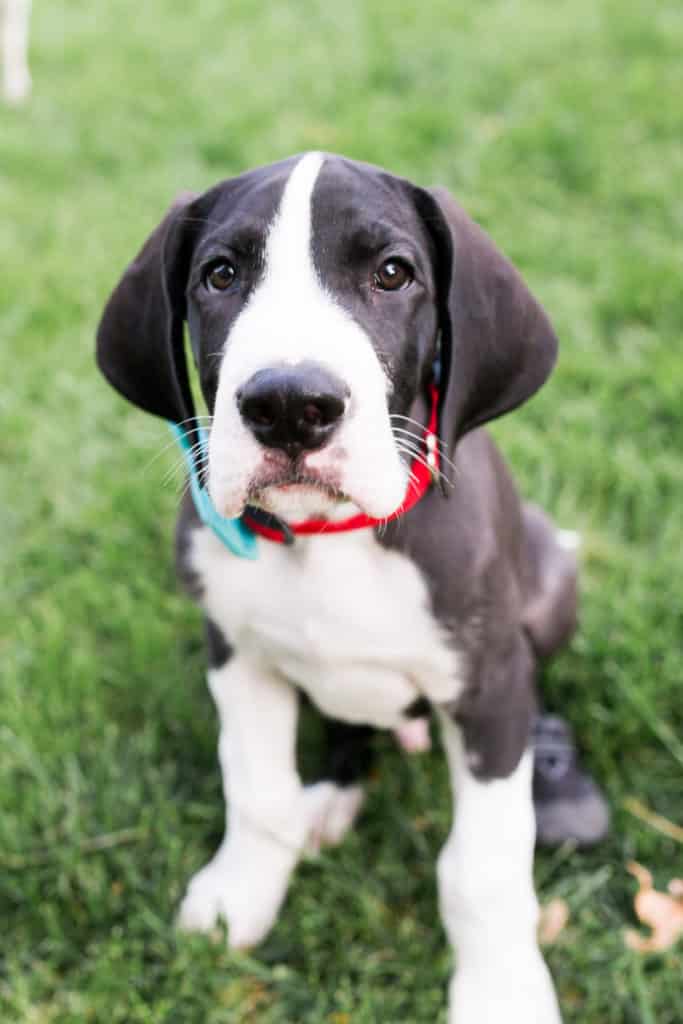 HOW TO CHOOSE A FOOD FOR YOUR DOG
The World Small Animal Veterinary Association has put together some common-sense guidelines for choosing food.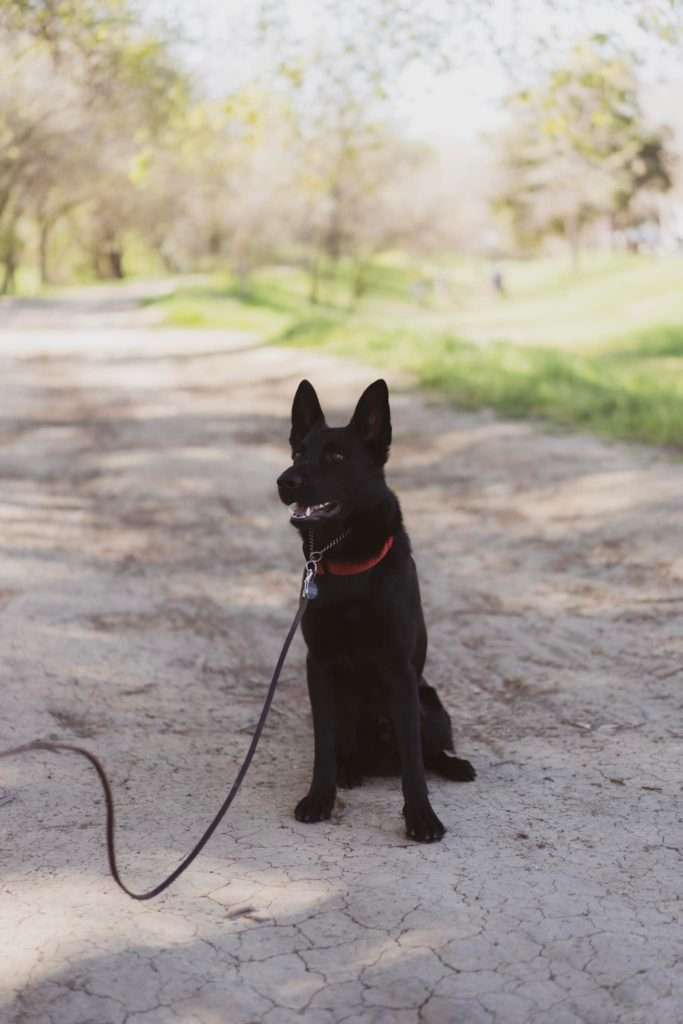 These are healthy, beautiful-looking dogs.
Poor Food Handling by Suppliers
Of course, it doesn't matter how the ingredients and food were handled from manufacturing to shipped if the end supplier mishandles the food.
It could be a simple error; for example, a warehouse employee nicking a bag with a contaminated box cutter and then packing it to ship into a hot, humid area where it sits on a porch for a full day.
Or perhaps the pet food store doesn't unload food off the back dock for hours and it sits in the heat after shipping from a company with so-so quality control protocols.
Of course, there are things that can go wrong from point a to point b, even when the food is made by the most diligent of manufacturers.

Choosing reliable and reputable food companies, in addition to sourcing your food from dedicated and professional retailers is key to minimizing these risks.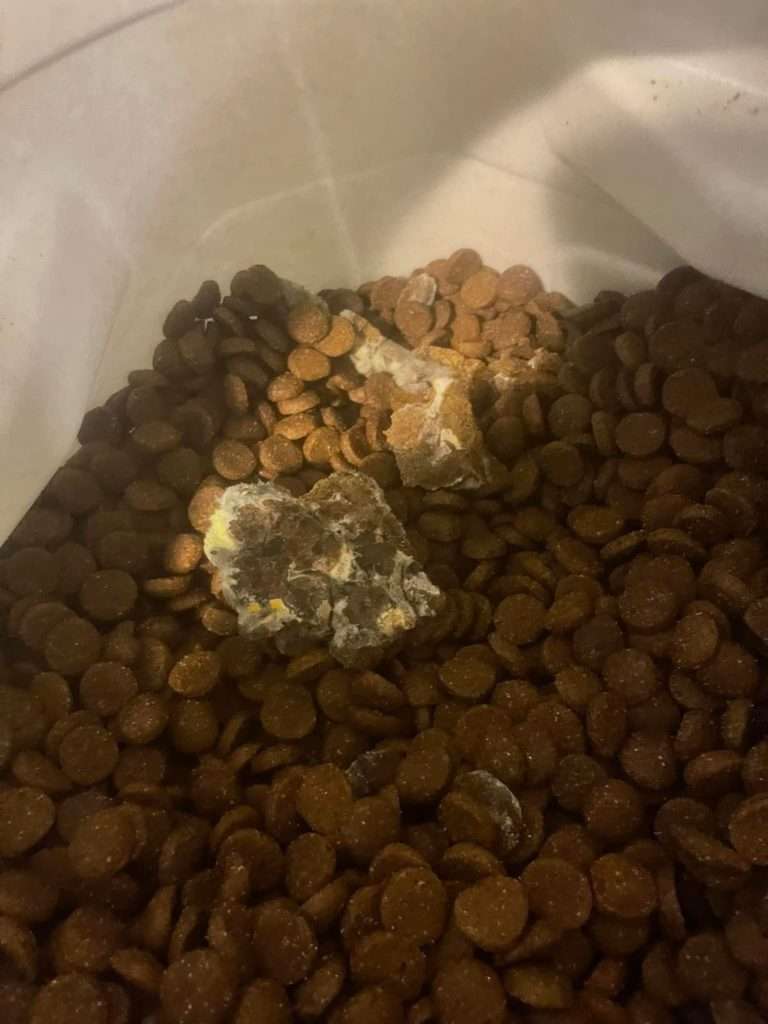 Poor Food Handling by Pet Owners
Another reason that mold can get into your dogs food is improper handling at home.
One of the biggest mistakes that pet owners make is to dump their dog's food directly into plastic or metal bins!
Here is a list of reasons why this common practice is dangerous:
If you dump new food on top of old food, the old food at the bottom of the bin may never be eaten (and will thus be festering)
Unless you are cleaning, sanitizing, and drying your bin between food bags, you risk contaminating your fresh bag of food with existing mold spores or parasites
Dog food companies put a lot of science into the bags, which are designed to keep the food fresh. Why throw that away?
Exposure to plastic may cause harmful chemicals in some plastic containers to leech into the food (especially when sitting in a warm garage, for example)
Plastic causes fats and oils to oxidize, which will expedite the process of the food going rancid
The residual and often then rancid fat and oils left inside of the plastic bin can cause all kinds of problems in new food dumped in later
In short, if you are going to use a plastic bin to store your dog food, do two things! Keep the food INSIDE of the bag it came in, and store the food in a cool, dry place.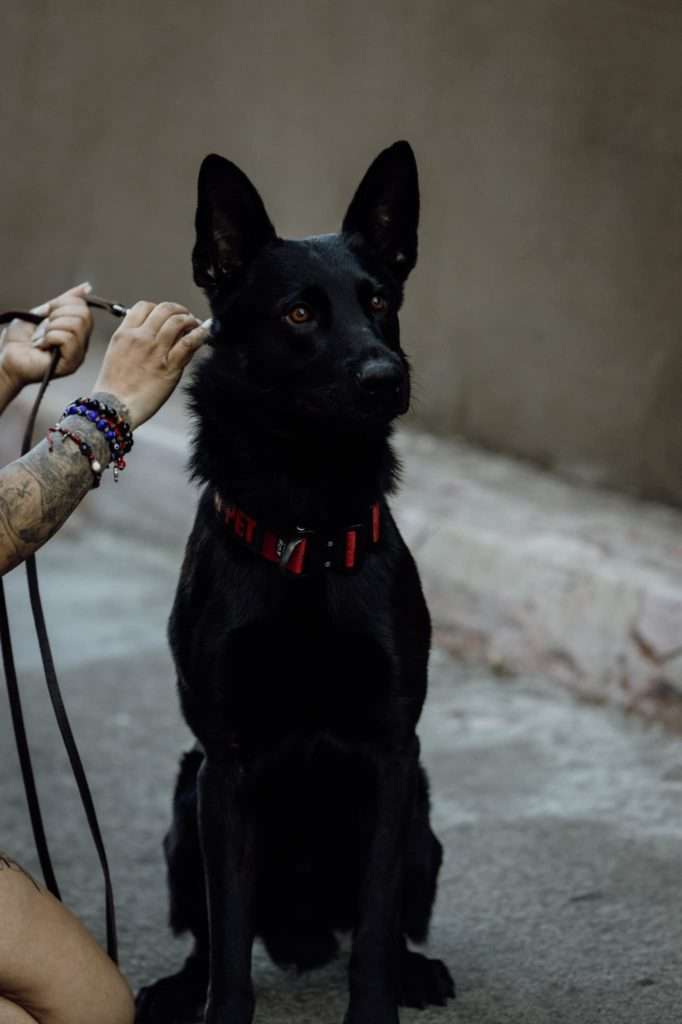 What Food Brand had Mold & Killed 2 Dogs?
It has become widely known that the owners of these two dogs were feeding Kinetic dog food.
Here is what we know about this company:
They promote Kinetic as a 'working dog' brand and spend a lot of time supporting hunting dogs, sport dogs, and police K-9 by attending events to market their food
The company does not staff a board-certified veterinary nutritionist; as a matter of fact, it's unclear who formulates the food.
The owners may be formulating the food. Their self-given job titles include things such as 'sales, distribution, marketing, and nutrition'.
They have given k-9 nutrition talks but, as above, it's unclear what (if any) legitimate credentials these guys have.
They claim that the nutrition research and formulations they've created are a collab between dog trainers, breeders, kennels, and 'nutritionists'. Again, where are the credentials? Was this research scientific?
We cannot verify if Kinetic owns and operates their own facilities. Chances are this food is co-packed.
We can find no peer-reviewed research or feeding trails associated with their food or the claims that they make regarding its benefits.
This company is very, very good at marketing.
We're talking, health-nut wrapped up in a multi-level marketing company kind of marketing.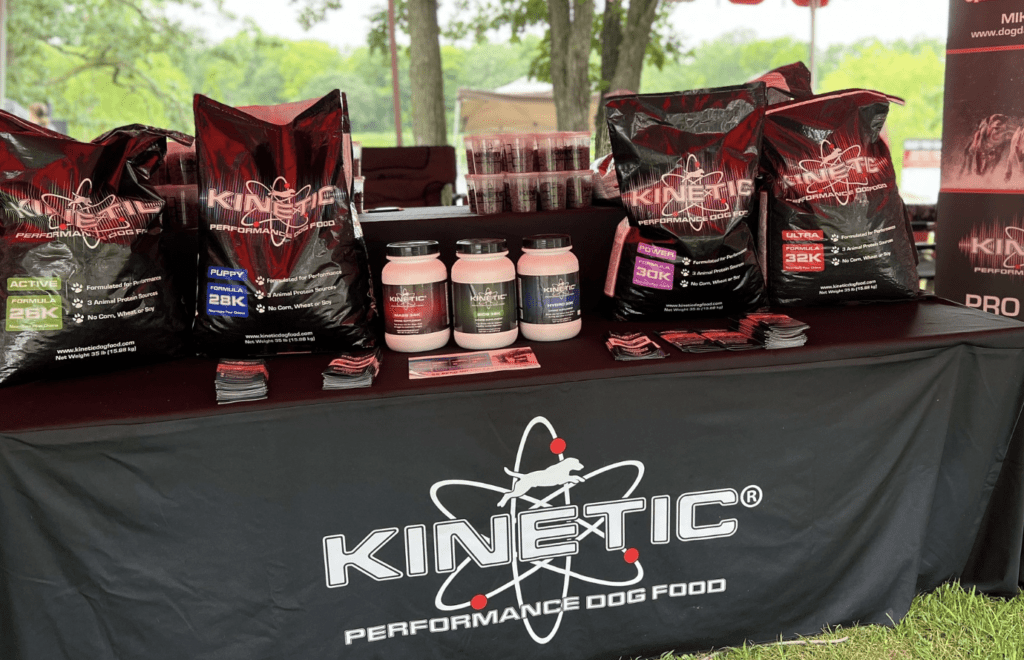 Tips for Choosing Quality Dog Food
I'm a big fan of food that is backed by legitimate science and research, not marketing claims.
If you can avoid the trap of being sucked into marketing, it becomes VERY easy to pick a nutritious, high-quality, and safe food for your dog!
Marketing vs. Nutrition
Ethical pet food companies will have a full-time veterinary nutritionist or at minimum, a veterinarian with a masters in nutrition on staff to formulate the food. If you aren't sure, call and ask.
Keep in mind that small pet food companies don't often (if at all) have the budget or resources to attract highly desired nutrition professionals, scientists, and quality control experts.
These companies must rely heavily on marketing to sell their food, because it's all they have.
A common practice of small manufacturers is to create a recipe on paper and then pay consultants (often marketed as a "team of nutrition professionals" to check a box indicating that the food, on paper, meets minimum requirements for keeping a dog alive.
In other words, your dog is their feeding trial.
Many common marketing terms are unregulated. These terms have no legal definition and can be used by any dog food company:
Holistic
Super-Premium
Wholesome
No Fillers
All-Natural
High Performance
Healthy
Species Appropriate
Biologically Appropriate
Of course, none of these things are 'bad'. A holistic, wholesome, high-performance dog food sounds awesome. The problem comes with the fact that lacking a definition, those terms may actually be intentionally misleading.
Not to mention wild claims of longevity, or indicating that the food is anti-inflammatory or can prevent cancer.
If it's hard to find out who is formulating your dog food and what their credentials are, where it's actually manufactured, or what research has been done, ask more questions.

Look past the marketing and then choose something else.
My dog is not eating. What can I do?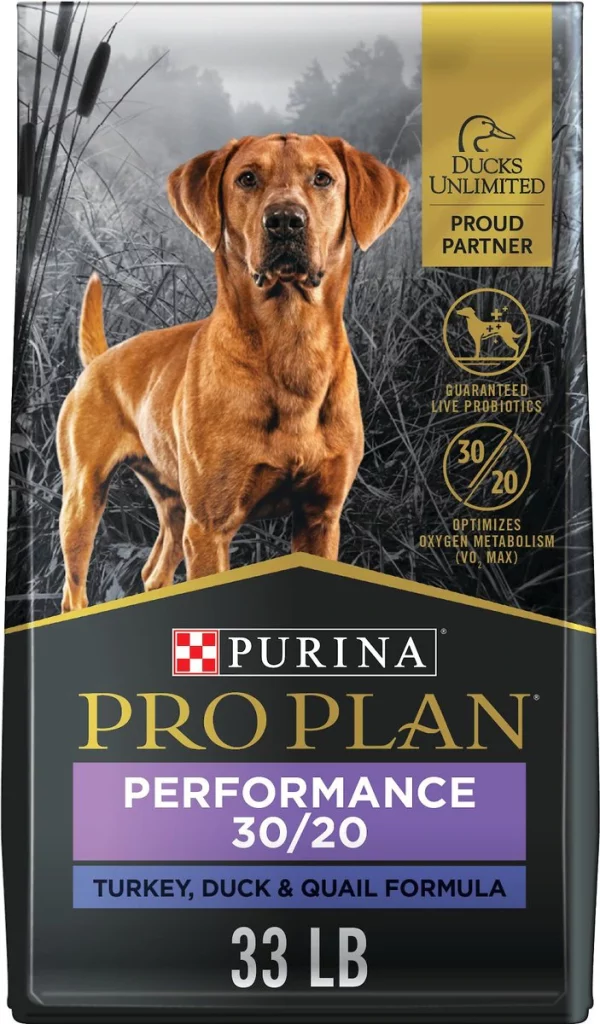 So what is a good, sound alternative to Kinetic 'performance' food?

Any 30/20 Sport Formula from Purina, depending on breed size and age, would be ideal.
For example, Purina Pro Plan 30/20 Turkey, Duck and Quail Dog Food
This was created by a team of veterinary nutritionists and was fully researched and developed soundly in collaboration with Ducks Unlimited.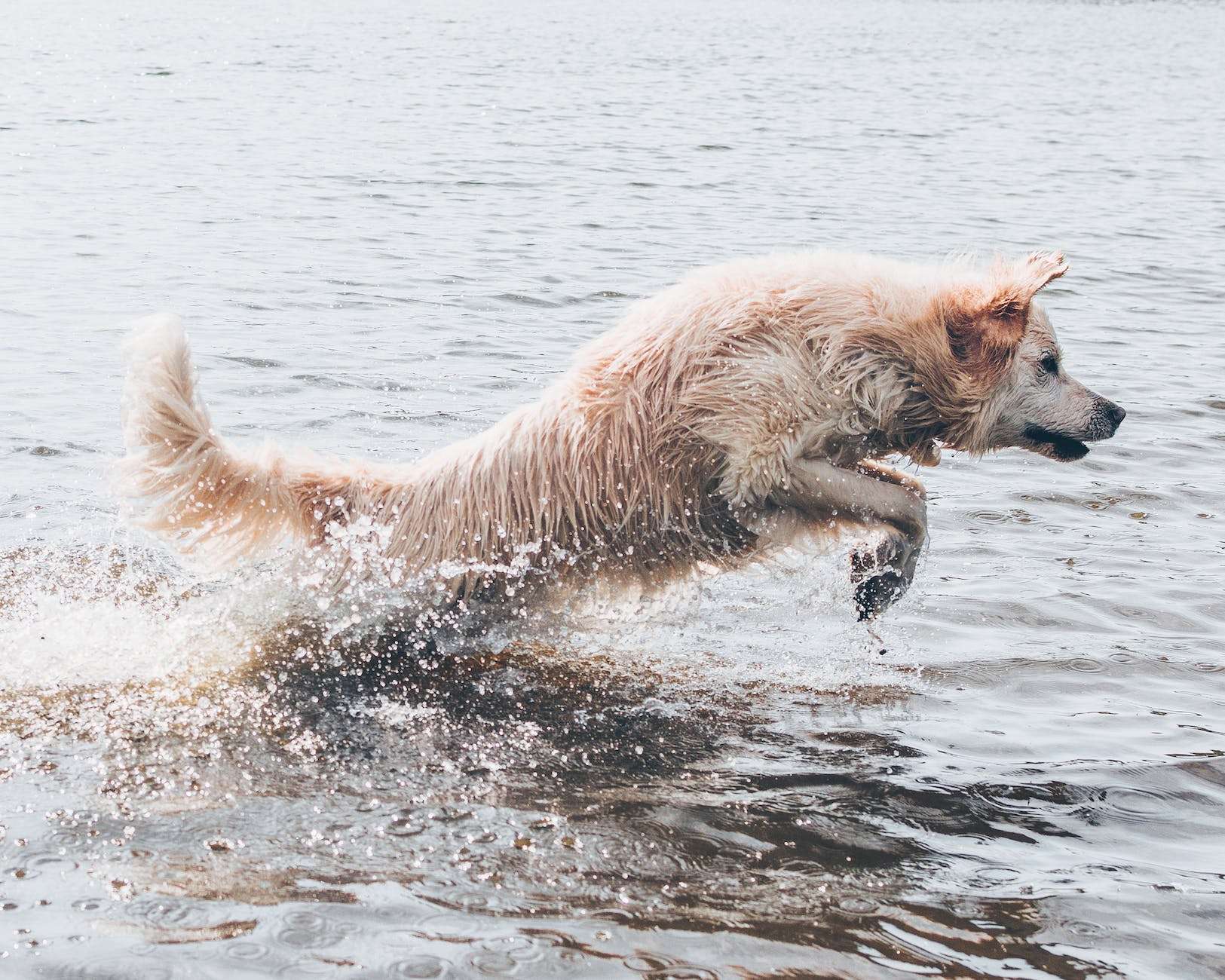 How to Safely Store Dog Food
I recommend storing your dog food in the original bag in a cool, dry place.
That could be inside of a plastic bin, as long as the food stays inside its bag.
Use bags of food up as quickly as possible, without overfeeding your dog, of course. The longer a bag is open, the more likely it is to go rancid or become toxic.
Buy smaller bags if your dog doesn't eat them fast enough.
Lastly, seal the bag up each time you open it!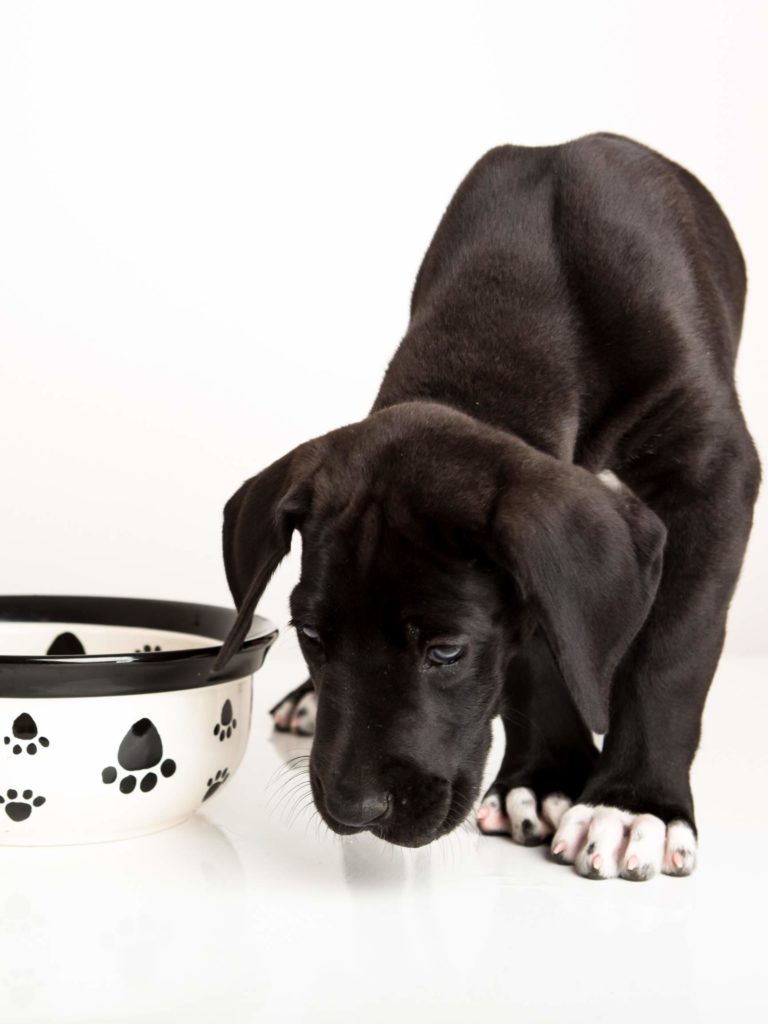 HOW DOES YOUR DOG FOOD STACK UP?
THE PET NUTRITION ALLIANCE
Search for your food brand. Who formulated it? Does it meet standards? Are they transparent about their dedication to science and nutrition?
Signs of Mold Poisoning in Dogs
If you are concerned that your dog has mold poisoning, we recommend calling the pet poison hotline. You can find more information about this here: https://www.aspca.org/pet-care/animal-poison-control
Signs of mold poisoning in dogs include:
Coughing
Lethargy
Blood coming from the mouth of nose
Runny nose & discharge
Disorientation
Vomiting
Seizures