Looking for a delicious treat to spoil your Great Dane this Thanksgiving? Look no further than our dog pumpkin pie recipe!
This easy-to-follow recipe is perfect for Thanksgiving or any other special occasion during the Holiday season. Your dog will love the taste of pumpkin, and you'll love knowing that you're giving them a healthy snack. So get ready to bake some pies – your dogs will thank you!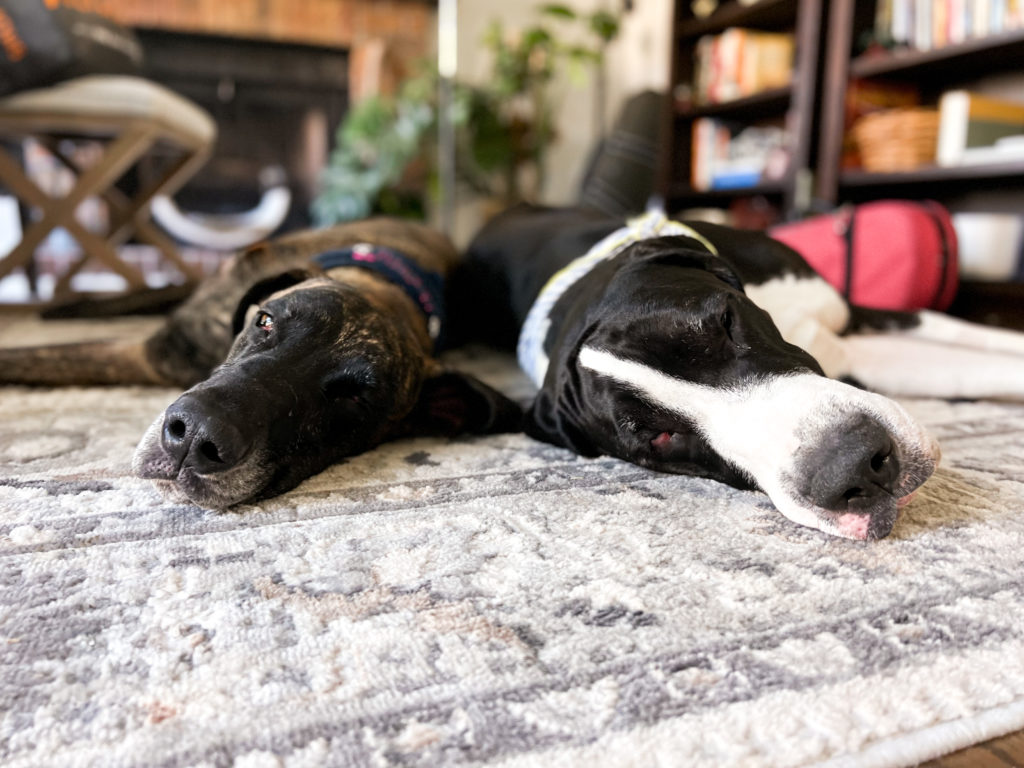 Foods that Dogs Can Have at Thanksgiving
Some Thanksgiving foods are safe to feed your Great Dane in moderation! While we absolutely discourage counter surfing (uh-oh!), you can certainly offer your dog a few small bites of the following:
Turkey (without the skin, seasoning, or bones)
Mashed potatoes (plain, with no butter, salt, or garlic)
Pumpkin puree (plain, with no sugar or spices)
Green beans
Carrots
Dogs that are raw-fed and used to balanced raw meals may enjoy the raw turkey neck or a giblet!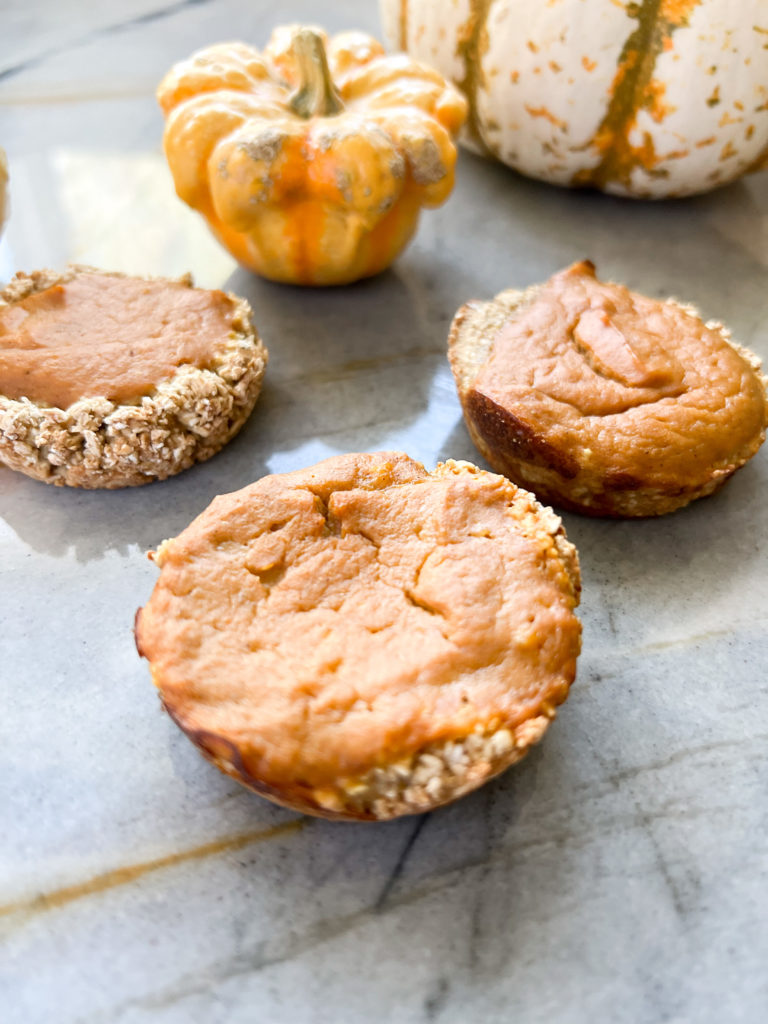 Foods that a dog should not have on Thanksgiving
You may be tempted to spoil your dog with a delicious bite of Turkey carcass or a scrap of pumpkin pie, but there are some foods that dogs should not eat. Not all foods are completely safe for dogs (no matter how much we want them to be).
The following unhealthy ingredients can be dangerous for your pet, so be sure to keep them away from the table:
Turkey skin – This is one of dogs' most common Thanksgiving dangers. Turkey's skin is high in fat and can cause pancreatitis in dogs.
Cooked turkey bones – These can splinter and cause choking or intestinal blockages. Some raw turkey bones may be safe for select dogs and will help clean their teeth too, but please talk to your veterinary nutritionist for advice first.
Stuffing – This is often made with onions, garlic, and other ingredients that can be toxic to dogs or cause at the very least, digestive upset.
Pumpkin pie – This may contain sugar, spices, and other ingredients that can be harmful to dogs.
Alcohol – Don't let your dog indulge in the Eggnog. This kind of goes without saying, but…here we are.
Sugar-Free Desserts – Of course, all desserts are technically off-limits here, but treat extra cautiously with sugar-free desserts! They may contain xylitol or 'birch sugar' which is EXTREMELY toxic to dogs!
Of course, avoid giving onions, chocolate, butter, and things that have a lot of added sugar as well. The last thing you want is a nasty case of poop soup on your lawn, followed by an expensive trip to the ER Veterinarian!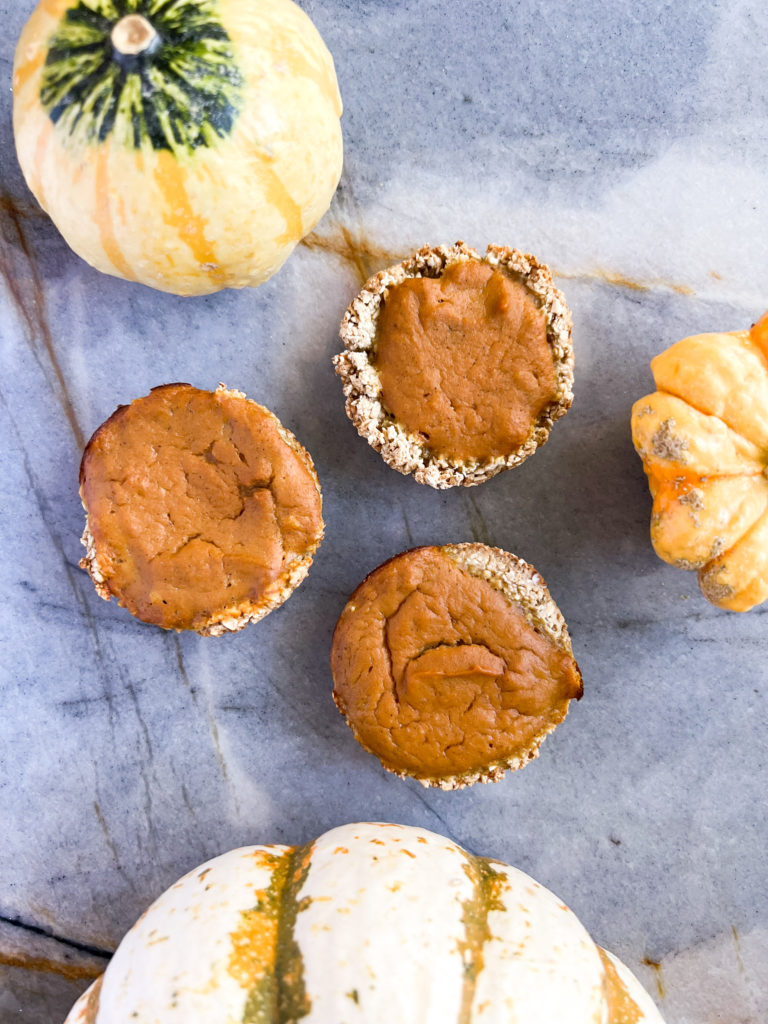 Dog Pumpkin Pie Recipe Ingredients
Here is some information about the ingredients in our pet treat pumpkin pie recipe. We chose things that are good for your dog's stomach and that will provide added nutrition, too!
Pumpkin
Canned pumpkin is safe for dogs and an excellent source of fiber. It also contains Vitamin A, which is important for your dog's vision, Vitamin C which helps boost the immune system, and Beta Carotene which is great for eye health!
For your Thanksgiving dog treats baking, make sure to choose a pure canned pumpkin, not a pumpkin pie filling mix. The pre-made stuff often contains spices and sugar, which are not healthy for your Great Dane.
Applesauce
Make sure to choose an organic unsweetened variety! Like pumpkin puree, apples are a great source of fiber and antioxidants and fiber. This ingredient will be used to bind the pumpkin pie crust together. I also love that it's a perfect ingredient for homemade dog treats in the fall!
You can make your own or purchase it at the store.
Cinnamon
This spice is safe for dogs in small amounts. It has antioxidant properties and can help to regulate blood sugar levels. Just be careful not to use too much in your baking, as cinnamon can be irritating to a dog's digestive system
Oat Flour
Oat flour is easy to make. Just take some rolled oats and pulse them in your food processor until it becomes a flour-like consistency.
You can also buy oat flour at most health food stores or online. Oat flour offers a lot of nutritional benefits for dogs. It is a good source of soluble fiber, which helps to regulate digestion, and it is also packed with vitamins and minerals like iron, selenium, and magnesium.
Oats are a moderate-glycemic food, so they won't cause sudden blood sugar spikes, either. Winning!
Optional: Dr. Harvey's Canine Health Base Mix
An alternative to oat flour that also works great is Dr. Harvey's Canine Health base mix.
Dr. Harvey's dry Health mix is made of mostly oats, but also has eggshells, fruits, and vegetables in it. It will blend up the same way as the oats will (into a flour-like powder), and dogs love the taste!
Egg
There are so many health benefits of eggs for dogs! They're an excellent protein source, containing Vitamin D, B12, and selenium.
Too many eggs are too much of a good thing, however. Take it easy on the eggs and don't offer them daily.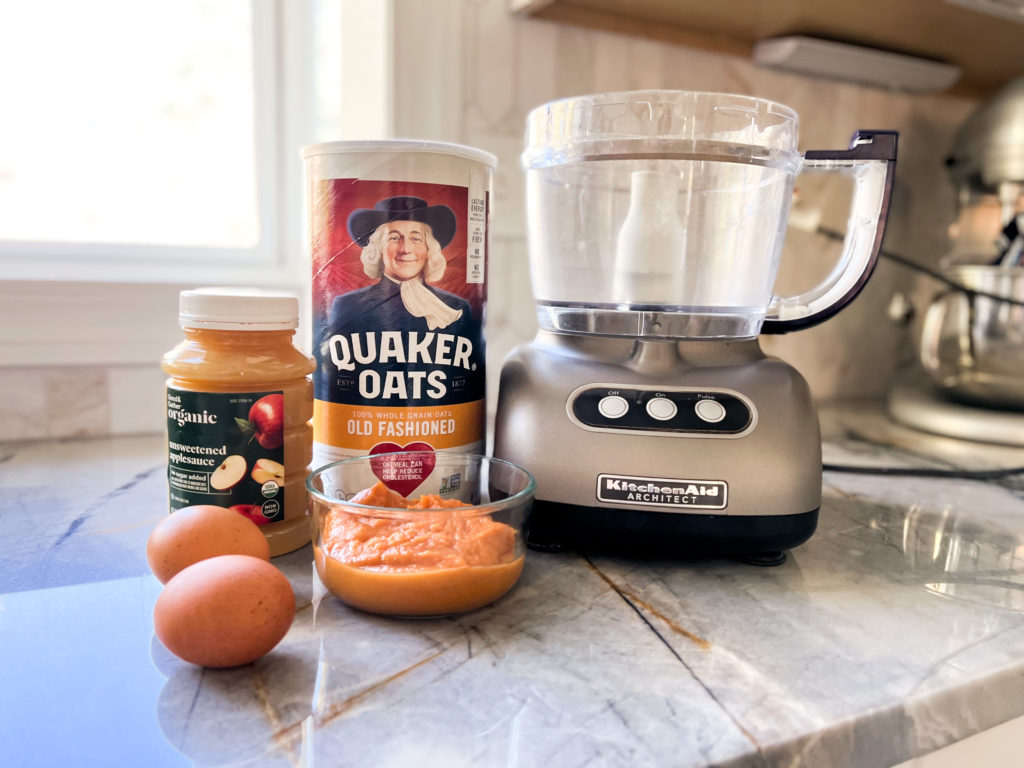 How Much Pumpkin Pie Can My Dog Eat?
We've kept this easy recipe as simple and clean as possible so that it is safe for your dog and a yummy treat.
This pumpkin pie for dogs also happens to be gluten-free and offers plenty of dietary fiber. Dietary fiber can help reduce the risk of deadly bloat in dogs.
Start with a small amount. If your dog loves it and has no ill effects, feel free to give them a larger piece of your homemade pumpkin pie for dogs!
What Happens if My Dog Eats Too Much Pumpkin?
Too much pumpkin, applesauce, and oats at once can cause digestive upset. I recommend keeping treats of all kinds, including pumpkin pie, to less than 10% of the daily food intake.
Don't let your dog eat so much that they aren't hungry for their balanced dog food!
Small quantities are best to start, even for Great Danes with huge appetites!
As always, if you have any concerns about your dog's health, please contact your veterinarian.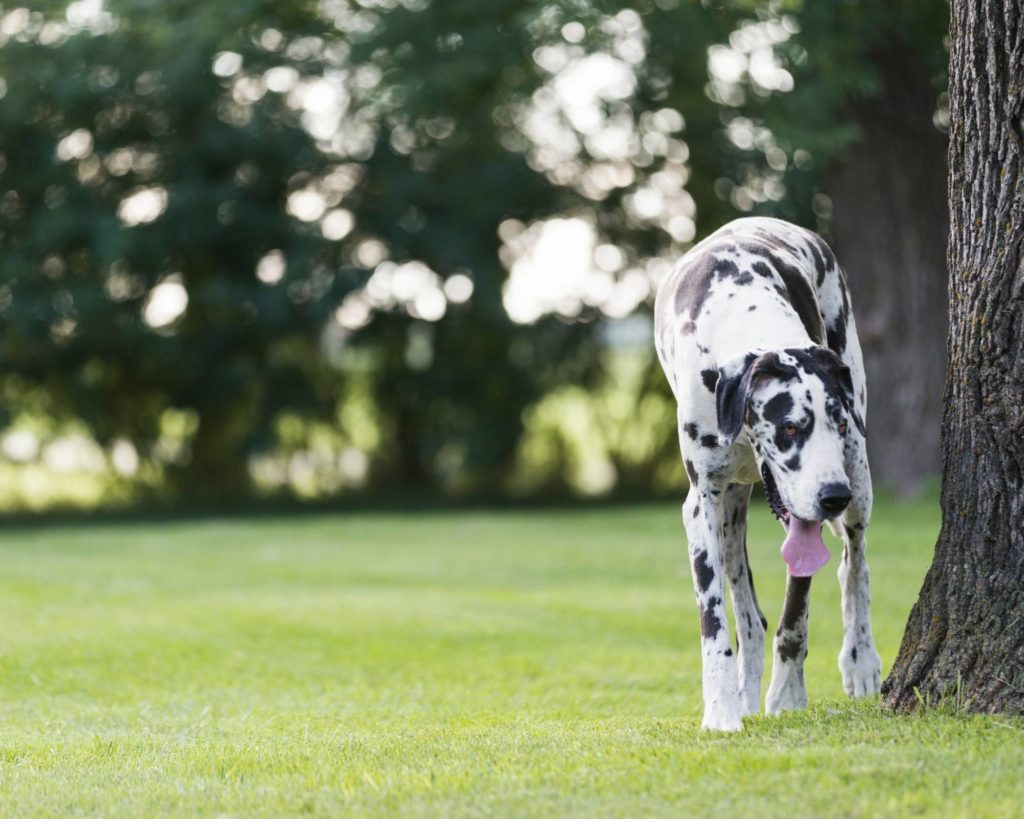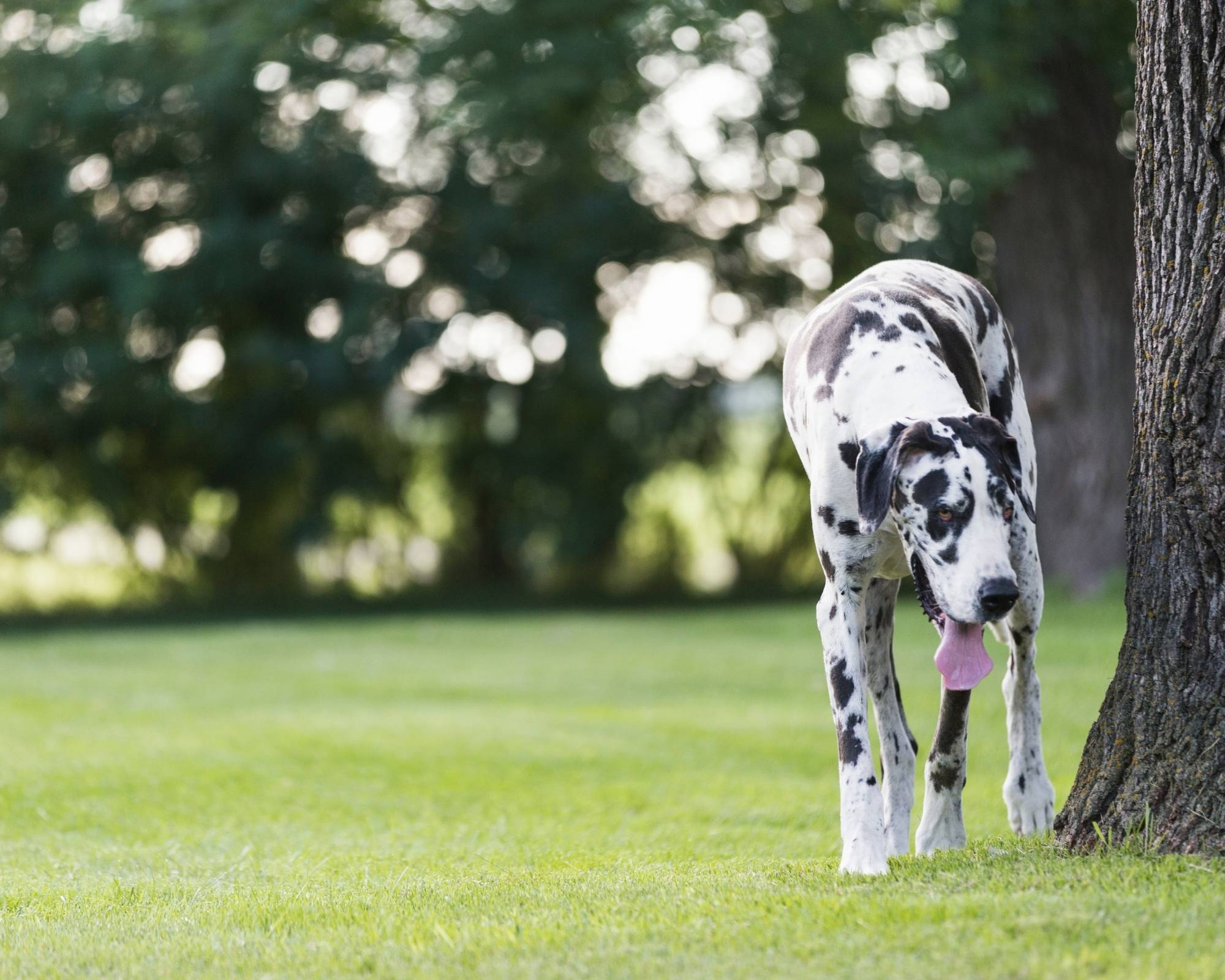 Pumpkin Pie vs. Mini Pumpkin Pies
This recipe works for regular pies that you slice OR as mini pumpkin pies.
I recommend making this recipe for your dog as individual mini-pies.
Smaller pies will bake faster (saving energy and time) and are easier to serve. This will also make it fun and easy to feed to your dog, not to mention easier to store.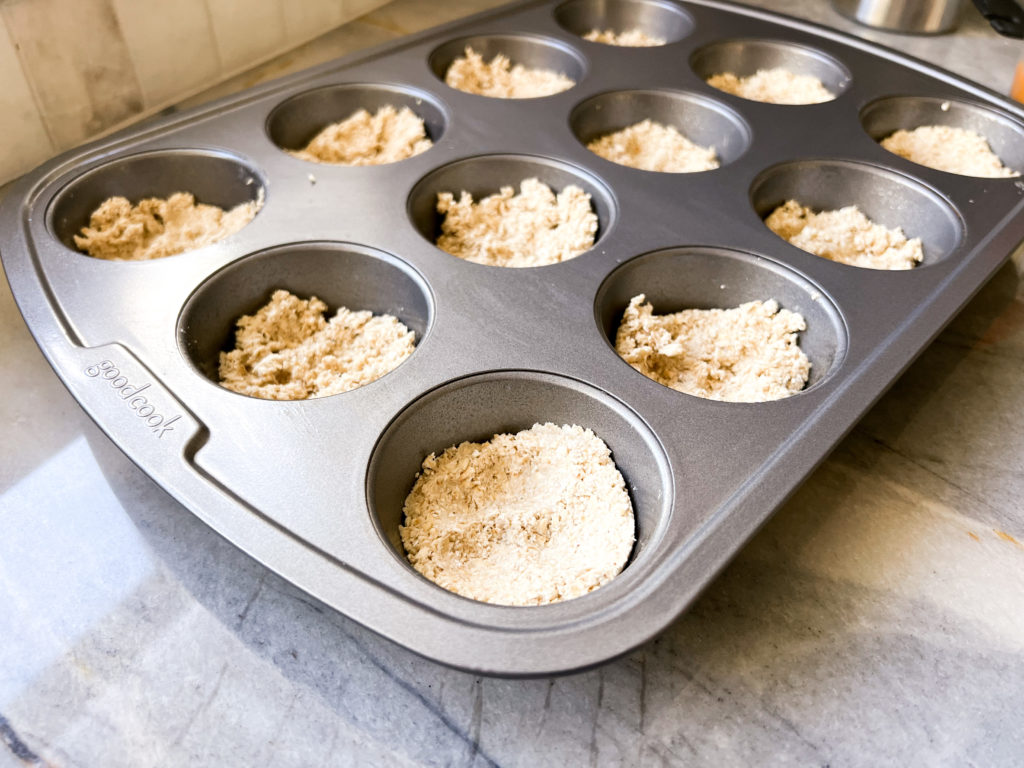 Can I use Sweet Potatoes Instead of Pumpkin?
Absolutely! Sweet potatoes are a healthy alternative when making pumpkin pie, and can be used as a substitute in most pumpkin recipes! They offer similar nutritional benefits, including being an excellent source of dietary fiber, vitamins, and minerals.
Sweet potatoes are also a moderate-glycemic food and won't cause sudden blood sugar spikes as some other foods can.
Nummy Tummy makes an excellent canned organic sweet potato that can be used in Thanksgiving treats instead of pumpkin.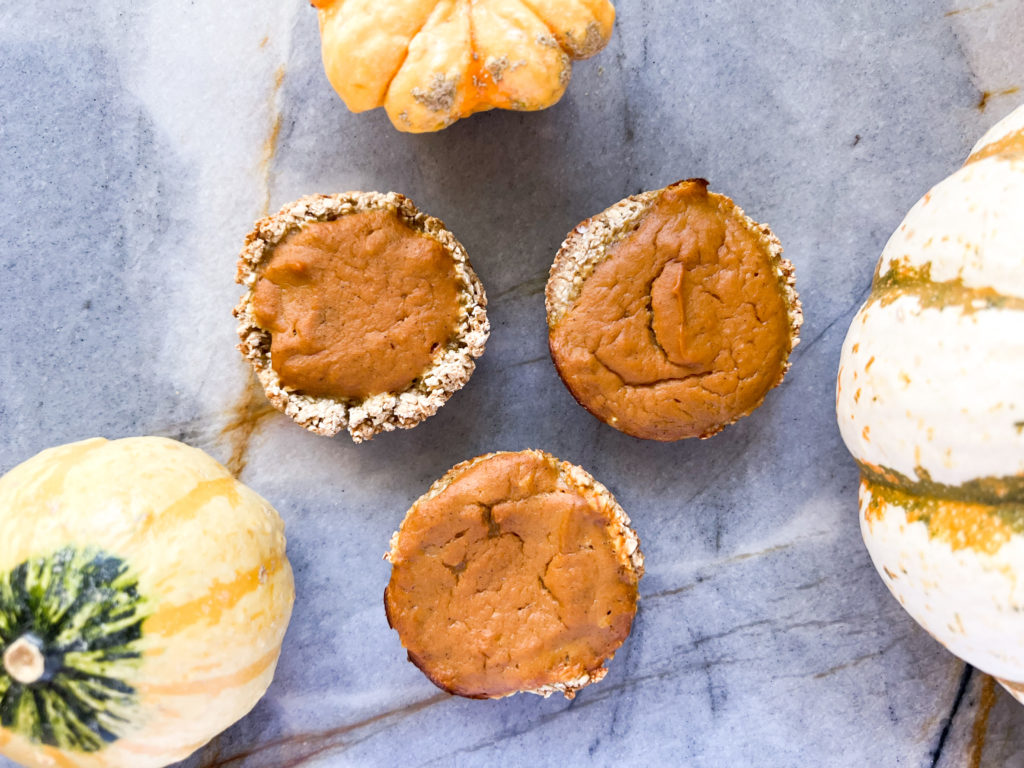 Pumpkin Pie for Dogs Recipe
Ingredients:
1 3/4 cup oat flour *
3/4 cup unsweetened apple sauce
3/4 cup canned pumpkin or sweet potatoes**
1 egg
1/4 tsp cinnamon
*Blend rolled oats in your food processor until it turns to flour. You can also use Dr. Harvey's Canine Health Base Mix in lieu of oats, just run it through your food processor first!
**Remember, do NOT use pumpkin pie filling! Plain pumpkin is ideal.
Instructions:
Preheat your oven to 350 degrees F.
Prepare a 12-muffin tin by spraying each compartment lightly with cooking spray. Don't go crazy here, you don't want to add a lot of fat to the recipe.
In a medium bowl, combine the oat flour and applesauce. This is your crust! A dough will form. You may need to work on this with your hands. It should be soft and slightly sticky.
Press a small amount of the dough into each muffin tin. I recommend working it up the sides a bit, too. This will help hold the filling in while the treats are baking. Use up all of your dough!
Bake the crusts for 10 minutes and then remove them from the oven to cool a bit.
In a medium bowl (I cheat and use the same one that I used for the crust!), whisk together the egg and pumpkin (or sweet potato) puree. Then add the cinnamon. Mix well!
Pour the pumpkin mixture evenly into each of the muffin tins, on top of the crusts. There will be more pie crust than pumpkin filling!
Bake at 350 degrees F for 25 minutes. Your house will smell AMAZING.
Remove the treats from the oven. Allow your dog's pumpkin pies to cool completely before serving them!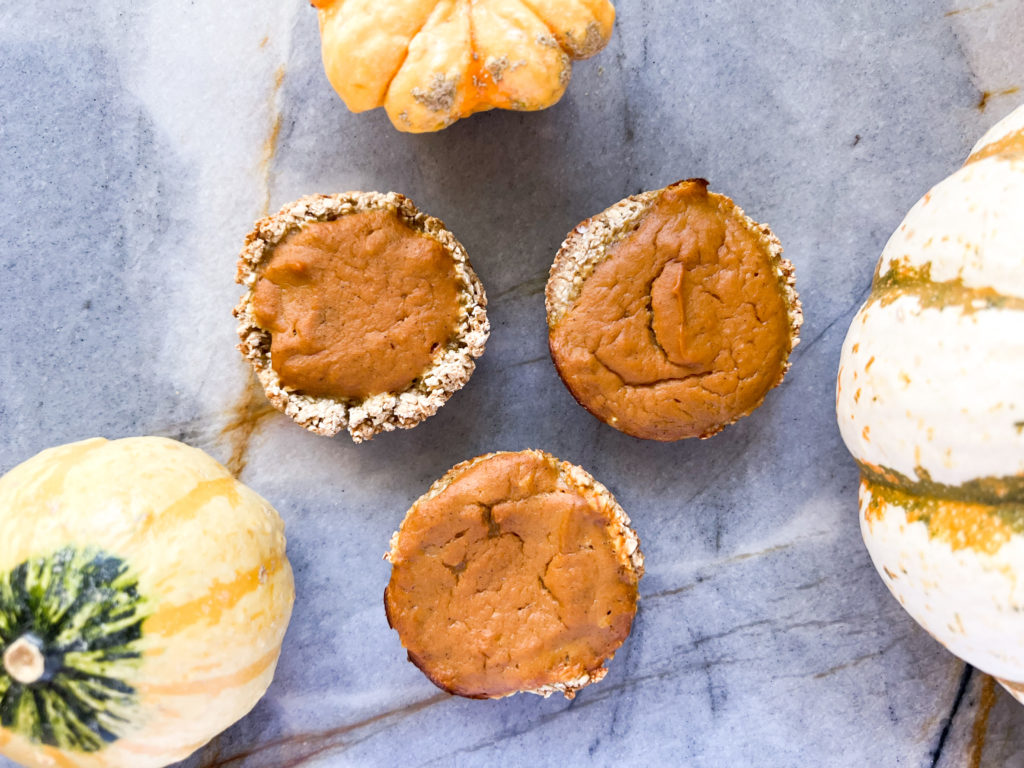 How to Serve this Healthy Treat
You can offer the pies to your pets as-is, OR, top it with 'whipped cream' (AKA, unsweetened plain yogurt) first.
Give your pets some love, too. They deserve it!
How to Store Dog Pumpkin Treats
This pet pumpkin pie recipe can be stored in the fridge for up to a week or in the freezer for up to 3 months. Serve it as a healthy, low-fat treat through the New Year!
Happy Thanksgiving!